4 min read
Atlassian Team '23 wrap-up | BDQ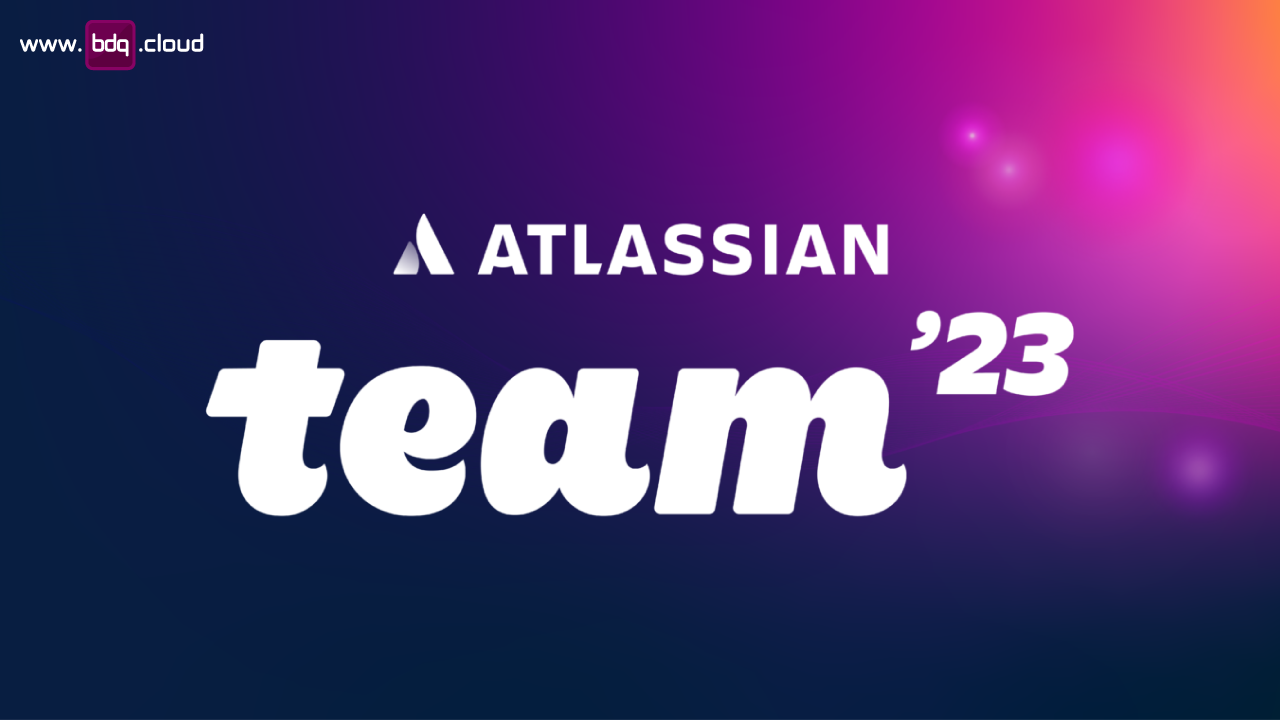 Atlassian recently had their team celebration event - Team '23 - live in Las Vegas and online. This is the annual event that Atlassian host in order to announce all their upcoming new releases, updates to existing products & roadmaps, and test the waters on possible future projects.
This years theme for the event was "Impossible Alone" and focused on the rising demands on teams, the expectation to do more with less, to be more productive in shorter timeframes. Not only is this in light of the rapidly changing economic climate, but also from companies striving to stand out from the crowd. Atlassian have their own words of advice for teams that are feeling the pressure:
"The good news is that tough times don't last. But tough teams do."
You can read some of the announcements in more detail in this Atlassian blog post, we are going to briefly cover the main points and give you a snapshot of the highlights from the conference. Starting with…
Quarter of a million
One of the biggest announcements, and the opener from the keynote of the event was Atlassian's new customer count - 250,000! What a huge milestone for Atlassian. These customers include very familiar names like Marks & Spencer, LinkedIn, Samsung, Visa, The New York Times and Zoom.
Here are some of the other announcements from the event:
Atlassian Intelligence
Billed as an a new virtual teammate, Atlassian believe that Atlassian Intelligence (AI… get it?) will dramatically accelerate your teams' ability to make the impossible possible. Atlassian Intelligence is built on more than 20 years of data reflecting how millions of software, IT, and business teams plan, track and deliver work.
Some of Atlassian Intelligence's features:
A virtual teammate built in to Jira Service Management that automates support workflows to save your team time and money. AI will deliver instant support in a comprehensive and conversational way, through Slack and Microsoft Teams.

Use your product specification Confluence pages to generate new content, such as press releases, using natural language prompts.

Accelerate work by helping teams extract information and summarise information from your content.

An on-demand dictionary, glossary, and knowledge graph automatically created from your data, providing context around teams, projects, acronyms and unique language.

Find more details about Atlassian Intelligence here.
Confluence beyond
Confluence was Atlassian's second ever product, all the way back in 2003. Now, two decades later, Atlassian are pushing it beyond the knowledge sharing uses we all know and love. Here are some of the new features you can expect to see coming up.
Whiteboards
Digital whiteboards are everywhere, but the new Confluence Whiteboard allows you to take the unstructured brainstorms and turn them into deliverables like Jira issues and confluence pages, all in seconds.

Databases
Confluence databases help your team connect and organise information in a structured dynamic tables. Connect and track work like Jira tasks, Confluence pages, owners, statuses, due dates and more.

External collaboration capabilities
Move work forward with less restrictions by adding guests to your Confluence space and shar view-only pages using public links. Atlassian have partnered with their Atlassian Ventures portfolio company, Hypothesis, to offer a Google Chrome extension that allows you to comment in browsers windows just as if they were in Confluence.
Read more about Confluence updates here.
Impossible alone. Possible together.
Atlassian pride themselves on making the impossible, possible. Products like Jira and Confluence, Trello and more were all breakthroughs in their fields. As part of this vision, Atlassian have also announced some out-of-the-box offerings that are bound to raise some eyebrows and inspire new ideas.
The Earworm Eraser
An Earworm is the song that you just can't get out of your head. You hear a sample or are reminded of the tune and it just plays over and over and over. But what if you could erase it? Remove it from your mind and get on with your life? In a collaboration with musicologists, psychologists, and developers, Atlassian have the answer to your prayers - The Earworm Eraser! Try it for yourself, and save the link for when you need it.
Experience The Earworm Eraser →
The Giving Trees
Atlassian have partnered with Stripe, an online payment service provider, and The Battery Conservancy, in charge of maintaining The Battery historic park, to turn trees into tappable donation banks that will help to protect precious green spaces. Not only that - but Atlassian will match donations, so that your contributions can go even further! (You can also donate online using the link below.)
The Dream Keeper
According to studies, we forget 95% of our dreams. But what if you could recreate them, with just a description? Atlassian have worked with dream scientists and AI engineers to great a prompt-based dream generator so that you can keep your dreams forever. Click the link to give it a try for yourself.
Summary
There it is. Our wrap-up of Atlassian Team '23. We tried to curate the things with noted from the event, but if you want to have a look for yourself, you can read more details and watch on demand on the Atlassian Events page linked here. What were your breakout moments? What did Atlassian announce that you weren't expecting? What were you hoping to see that wasn't included? Let us know using the form below. And if it's more general Atlassian advice or assistance that you're after get in touch, let's talk about what you need.
Reader comments