- Case Study -
EMR Settlement
"We worked well together with BDQ. The responsiveness was good. Issues were resolved quickly, especially through the testing. There wasn't anything that we wanted, that couldn't be delivered."
James Millard | Operations Manager, EMR Settlement Ltd.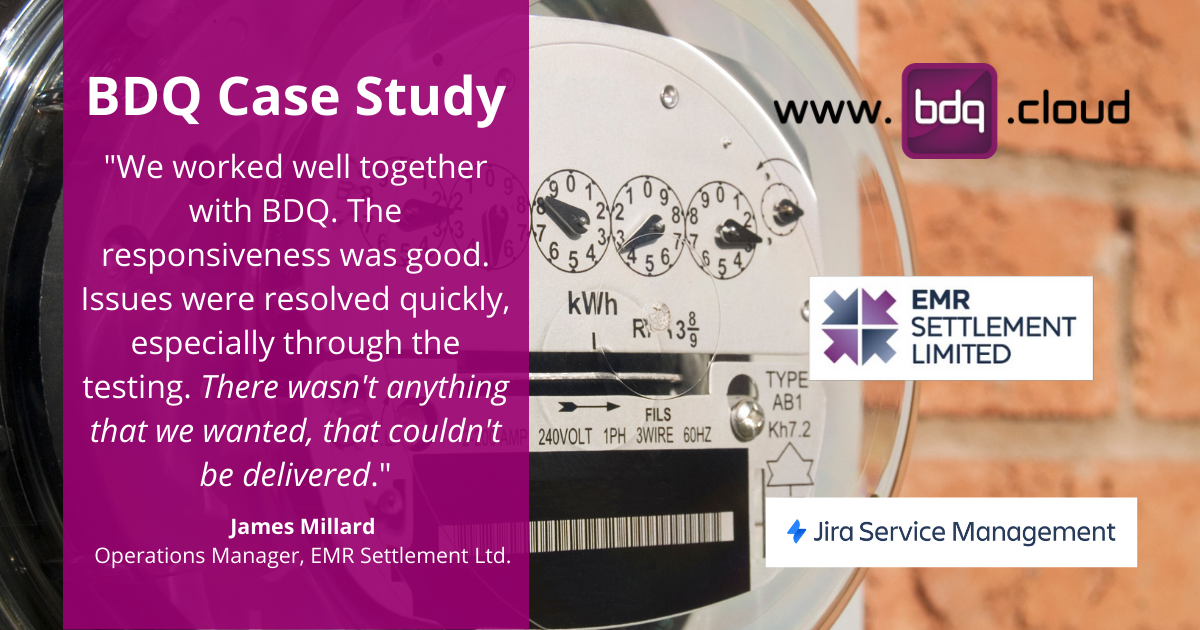 How EMR Settlement improved customer service by implementing Jira Service Desk with BDQ
Background
EMRS's customers represent all the key players in the UK electricity market, and the Service Desk is how they interact on a day to day basis with EMRS. Many of the requests going through it may have financial implications, so a high quality service with an audit trail is very important.
EMRS had an existing Service Desk system, but were seeking improvements, particularly around:
Better service to customers
Improved reporting for management
Better agent experience
Improved automation and SLAs
Auditability
The solution also
had to operate via email from behind the firewall, but leave options open for a direct customer portal.
Close integration to the existing Jira system used for managing development was also desired, in order to improve internal collaboration.
Solution
EMRS were existing Jira Software users, and thought that Jira Service Desk would be a good fit if it could meet their requirements. BDQ had previously provided EMRS with services such as Zephyr for Jira training, and EMRS reached out to us to see if their objectives could be met.
After discussing EMRS's requirements, it was clear that most of them could be delivered with Jira Service Desk, with some additional development for a specific item.
BDQ worked with EMRS to establish the desired outcome and essential requirements, ensuring that these were framed in a way that would be implementable in Jira Service Desk in the fastest time frame possible. These were then created and loaded into our Agile Delivery framework and shared with EMRS to ensure that we were all the same page.
We then commenced work on the project, installing and configuring Jira Service Desk, providing EMRS with feedback where user acceptance testing was required, and providing a test system to accompany the final live systems.
The new Jira Service Desk system has now gone live, the previous system has been retired, and Jira Service Desk is now supporting EMRS's customer base.
Outcome
"It's great. It's much quicker and has improved efficiency. It's easier to see connected communications because they are all on the one ticket, in a row. The other great thing for us is that we've been able to pause the SLA when it is back with the customer, waiting for information. It provides a truer representation of the work that we do and the time it's taken to close the ticket.

It's been really easy to use, right from the beginning with a minimal amount of training. The ability to create our own queues has been really beneficial, people have been managing their workloads better as a result."
James Millard | Operations Manager, EMR Settlement Ltd.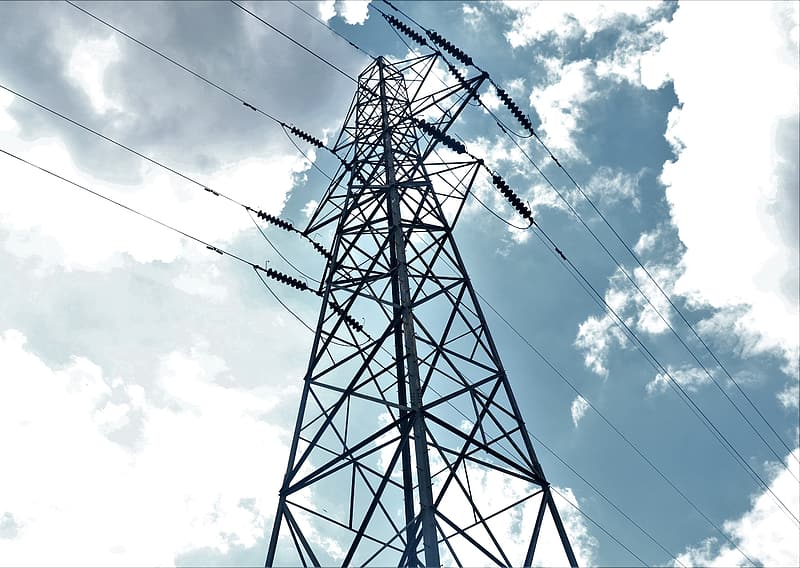 About EMR Settlement
The EMR Settlement Ltd (EMRS) is a wholly owned subsidiary of ELEXON Ltd and was set up in March 2014 after DECC recognised that ELEXON has the experience and capability to be the Settlement Agent for the Contract for Difference (CFD) and Capacity Market (CM), seeing the similarities between the data, systems and processes that successfully operate under the BSC and those that will be required for CFD and CM.