Atlassian Cloud Migration Services
Painless, professional migrations to Atlassian's Cloud.

Whether you are have an Atlassian Server or Data Center instance, migrating to the Atlassian Cloud can be a lengthy and complex proposition. So why not make the switch easier and faster by involving an Atlassian Solution Partner, like BDQ, to assist?
Once you have migrated to the Cloud, you benefit from the best of Atlassian. A platform that integrates with your existing tools, that grows as your business grows, and gets faster and smarter every day.
Migrating is especially important if your instance is hosting on Server as the end of support for Server is getting ever closer (Feb 15, 2024), and a migration taking up to 9 months or more there has never been a better time.
Benefits of moving to Atlassian's Cloud:
Enhanced security
More reliable
Easier to manage
Accelerated innovation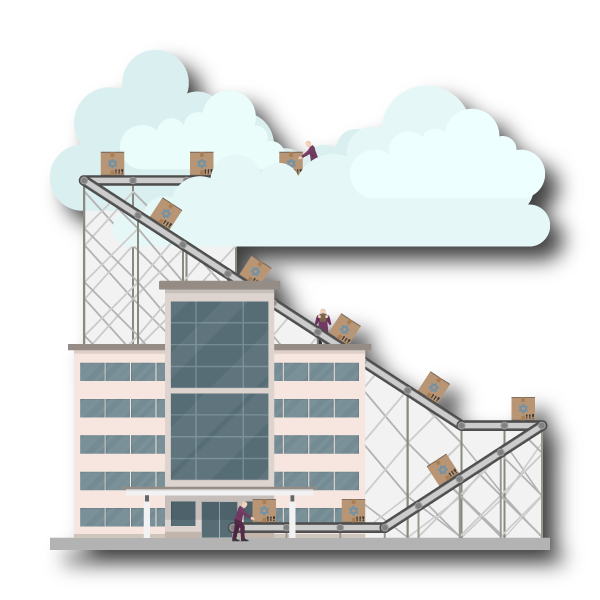 Customer success
"Everything has worked flawlessly since go live - we've not needed to raise a single incident with BDQ! If you are migrating to Atlassian Cloud, it is cheaper and quicker to use an experienced Atlassian Solution Partner like BDQ than to do it internally."
Mark Harmon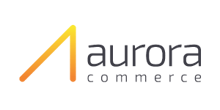 Head of IT Service Delivery
So... Why partner with BDQ?
We provide professional, painless migrations from self managed versions of Jira, Confluence and Atlassian's other products, to Atlassian's cloud. We've even written an app to make it easier. We are an accredited Atlassian Solution Partner with Atlassian certified staff, and we have a track record of implementations for companies of all sizes.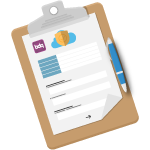 PLUS we now offer to complete any and all Security Questionnaires related to product or service purchases through BDQ!
BDQ has helped many customers migrate to Atlassian's Cloud. Where possible, we do this on a fixed price basis. See our BDQ Migration Analyst for Jira Cloud app which helps us size migrations.
The choice of whether to stay on-prem, or move to the Cloud has become more pressing since Atlassian have announced that they are going to stop selling Server licenses and will ultimately end support.
The only way to continue with a self-managed Atlassian solution will be to use Atlassian's Data Center offerings. Please see our blog post about Atlassian's Server EOL for more information.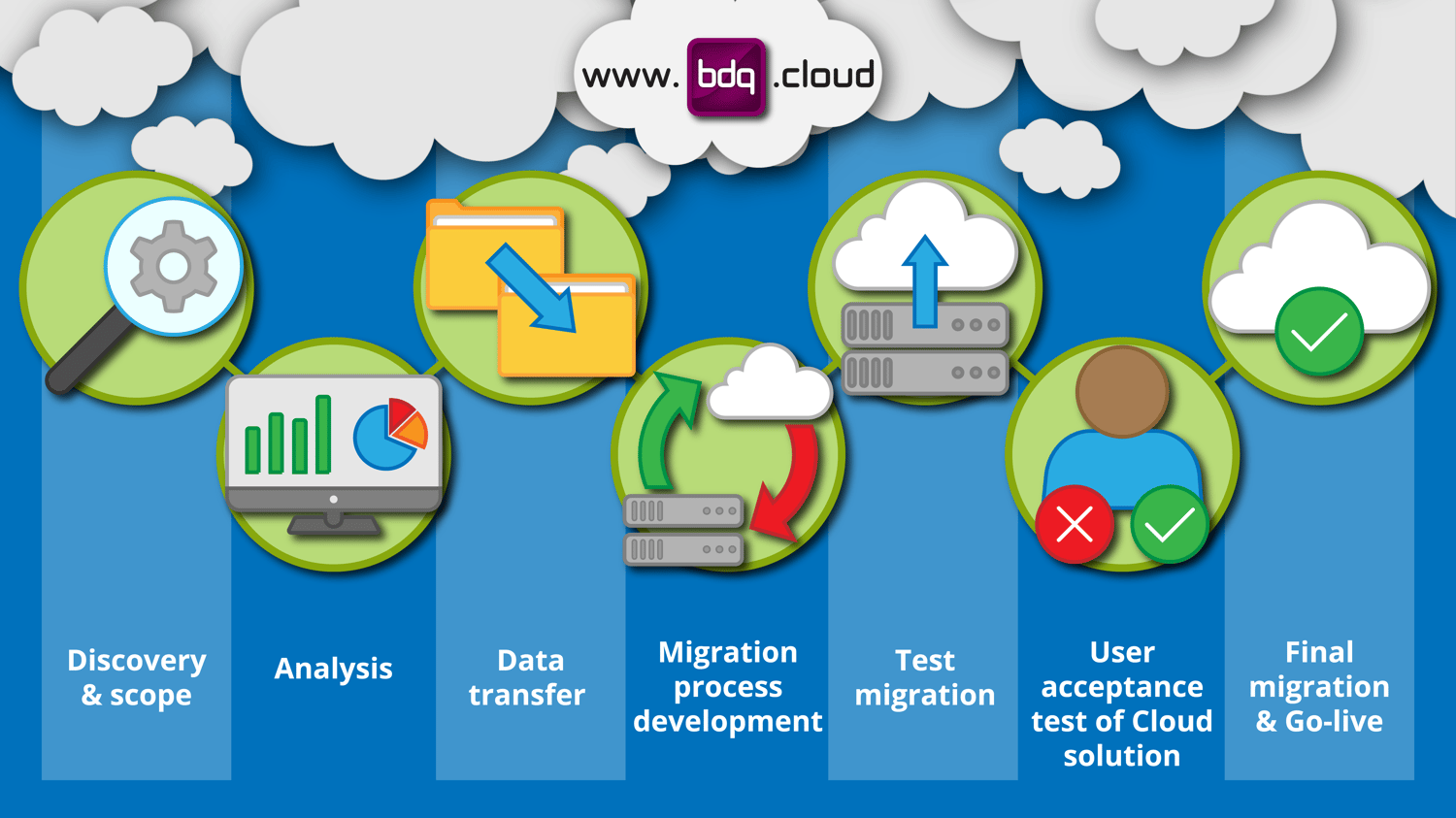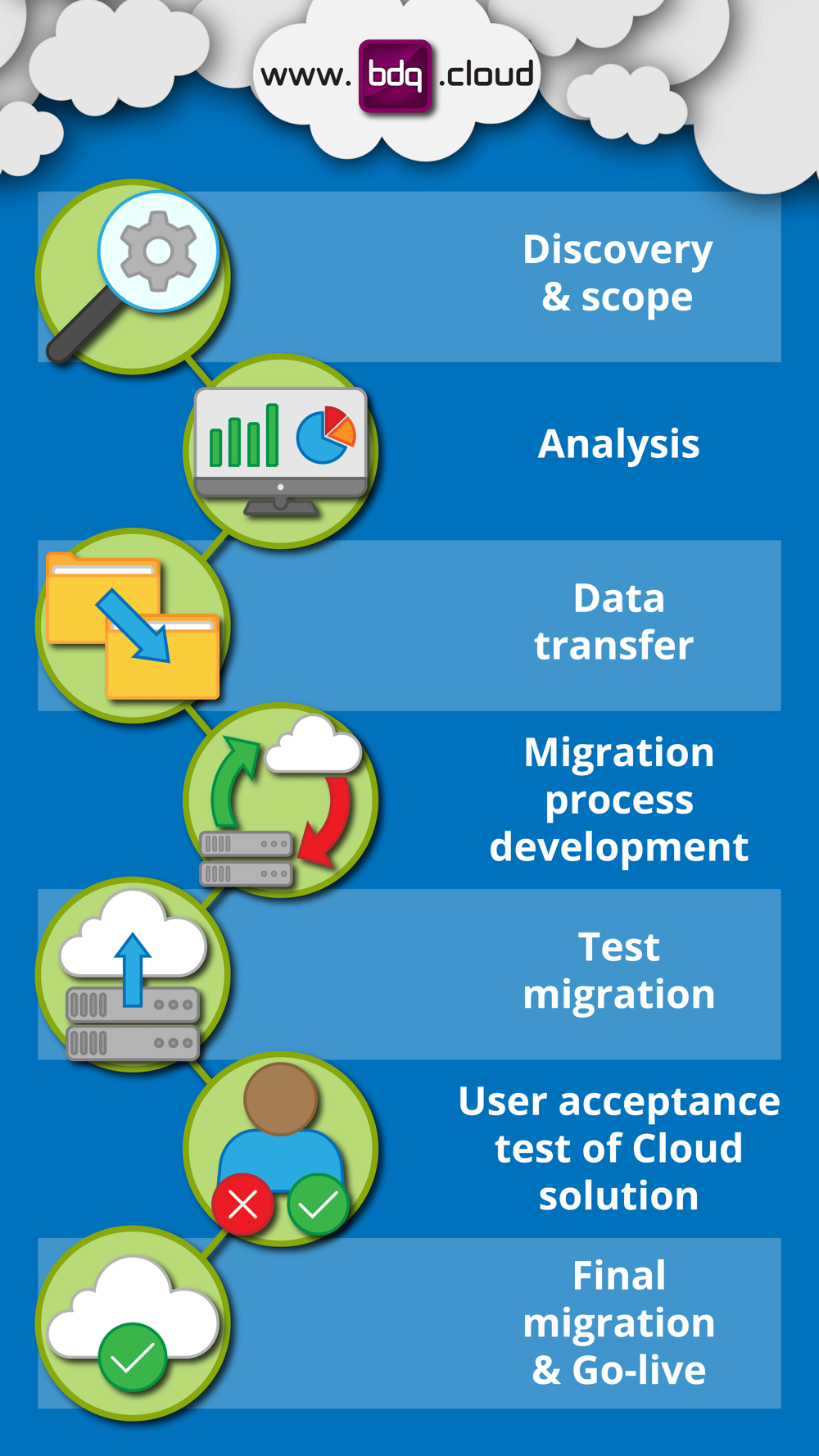 Fixed price vs Bespoke
An enterprise company with a complex instance, who requires thousands of people to log in seamlessly on Monday morning after a go-live requires a different approach to a small company with a smaller instance, who wants a fast, cost-effective migration.
We therefore offer two different approaches...
Fixed price Server to Cloud migrations
We can offer no-frills fixed price migrations for those instances which have the minimum of apps and customisations. To offer this, we require full control of the process, and access to all source systems.
Please run our BDQ Migration Analyst for Jira Cloud app or save the System Info page and send it to us using the form below, and we will get in contact with a quote. Functionality or apps that are not available or have no automated migration path in the Cloud platform are not included.
We also offer extras such as:
• Out of hours migration • SSO • App migration for apps with no automated migration path • Fixes or alternatives for "must have" functionality that is not supported in Cloud • Integrations • Training • Instance clean-up • Management reporting improvements
Bespoke Server to Cloud migrations
Enterprise migrations have fixed and variable pricing elements depending on discovery and analysis. Complex migrations may require several iterations to develop a predictable migration process. Extra requirements, such as SSO and custom integrations will form part of the Discovery and Scope phase.
Use the form at the bottom of the page to get in contact so we can discuss your requirements.
You'll also benefit from...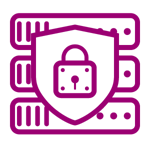 Data management & security
We understand that your data is critical. We use Jira and Confluence ourselves and losing the data would be unthinkable, so we take the same care with your data as we would with our own. Your data will be managed on a dedicated, unshared AWS instance, and this instance will be disposed of after the migration is complete.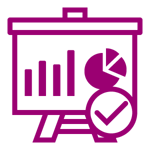 Quality control from Atlassian specialists
We run a test migration to ensure that the process is predictable, and this creates an instance for user acceptance testing. We will only move to the final migration when the UAT instance has been signed off, and we check metrics before and after to make sure that your content has moved correctly.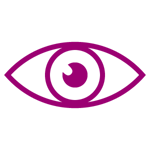 Transparent collaboration
We will manage the project transparently in our own Jira and Confluence instances, which we provide full access to so that you keep track of the projects progress.
PII Services
Before you migrate, are you sure you don't have unauthorised personal identifiable information or sensitive data lurking in your Jira tasks, Confluence pages or associated attachments?
At the time you move your system to cloud, you may want to use our PII Service before you do the
migration
to make sure.
Where do you fit?
The following is a guide from Atlassian's own site for Jira. This will give a guide on how complex your instance will be to migrate. There are additional complicating factors such as apps, integrations, and customised workflows, but this is a starting point.
| | | | | |
| --- | --- | --- | --- | --- |
| Sizing Legend | Small scale | Mid scale | Large scale | Enterprise |
| Users | 100 | 500 | 2000 | 10000 |
| Issues | 15k | 60k | 200k | 1M |
| Custom fields | 50 | 150 | 300 | 600 |
| Projects | 20 | 80 | 200 | 300 |
| Workflows | 5 | 20 | 35 | 100 |
| Data folder size (GB) | 15 | 30 | 50 | 100 |

There are other factors that can have an effect on the duration and cost of a migration. Chief among these is the number and complexity of add-ons and apps connected with your Jira instance.
For more information on how apps can add complexity to a migration, please see our blog post.

Customer success
Our team is highly experienced with Atlassian Cloud migrations, and that is reflected in our case studies:
"With BDQ's help, we've made extremely fast progress, drawing on their years of experience in providing solutions to customers with the Atlassian products."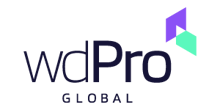 Laurence Postgate
Founding Partner
Like what you have read so far? Ready to get in touch with us for your free, no obligation quote?
Use the form below to provide us with some details and one of our Atlassian Cloud Migration experts will be in contact shortly.