Asana Products
A simple, flexible way to manage work for business. We have a huge amount of credibility and experience with digital work management solutions. But don't take our word for it, read what our customers have to say about working with us:

"BDQ were really hands on. Their consultant was brilliant, and really knew his stuff."
RHOD WILLIAMS
| HEAD OF IT PLANNING | THE WINE SOCIETY
"Everything has worked flawlessly since go live - we've not needed to raise a single incident with BDQ!"
TOM CAHALAN
| MANAGING DIRECTOR | AURORA COMMERCE
"We worked well together with BDQ. There wasn't anything that we wanted, that couldn't be delivered."
JAMES MILLARD
| OPERATIONS MANAGER | EMR SETTLEMENT LTD
Introducing Asana - an easy way for teams to know who's doing what by when.
From the small stuff to the big picture, Asana organizes work so teams know what to do, why it matters, and how to get it done.
Asana helps teams orchestrate their work, from small projects to strategic initiatives. Headquartered in San Francisco, CA, Asana has more than 119,000 paying customers and millions of free organisations across 190 countries. Global customers such as Amazon, Japan Airlines, Sky, and Affirm rely on Asana to manage everything from company objectives to digital transformation to product launches and marketing campaigns.
In this Asana demo, get a tour of the product and learn more about:
Product basics

Team collaboration

Projects and tasks

Team conversations

... And more
Well known brands using Asana












Asana Example Use Cases
Not only is Asana simple to use at any experience level, but it's also extremely flexible and can be implemented across a wide range of teams and use case, some of which we've listed below.
Asana Workflows
Enabling cross-team collaboration, without the the crossed wires. Asana workflows connect teams, integrate with everyday tools, and help manage goals.
Asana have a library of pre-made Workflow templates that users can download and use to streamline work processes. These templates cover an extensive range of uses cases, some examples of which we have mentioned below.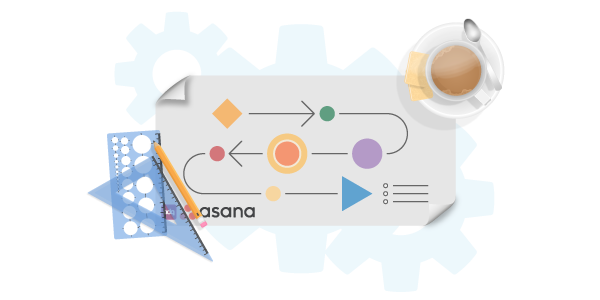 Project Templates
One of most difficult parts of using new software, is getting familiar with how things work and molding the interface in such a way that works for your team. With Asana, you don't have to worry about that.
With the Asana Project Templates, you can hit the ground running with templates designed for your use case. Not only to they offer an extensive library of pre-made templates, but you can set out your own board and save it as a template for quick use in the future.
There's a template for you, no matter what kind of team/industry you're in: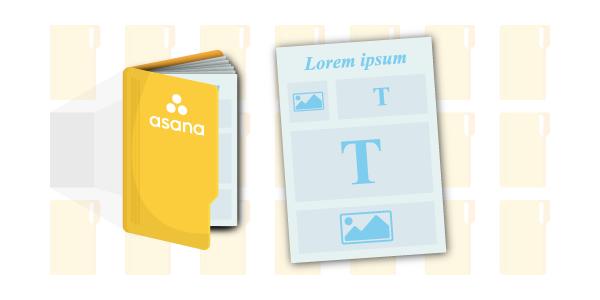 Operations
Customer Success
Cross-functional
App Integrations
You only need one platform to manage work. Bring all your tools and data together in Asana. And create one space where your team can focus and get things done.
Integrate your Asana instance over 200 of the apps that you and your team use everyday. From IT and Development to Security and Compliance, from Finance and HR to Sales and Services.

Synergy
Asana partners with well-known companies such as Google, Microsoft and more to make sure that you, your team and your whole organization can continue to use familiar tools, with the bonus of having them all in the same place.

Security
No matter the size of your team, 2, 200 or 20,000, you can be assured that your integrations, along with all your other Asana data, will be secure and protected at all times.
Specialize
And even if you can't find the right app amongst our extensive library, you can always create one! Asana's APIs let you develop custom solutions for your team so that you can work they way you want.




App Rules to automate common tasks
Asana APIs to build custom apps
App widgets to see info at a glance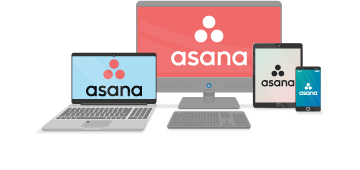 Take Asana with you!
Your work syncs in real-time across the web, phone, and desktop apps (Windows, Android and iOS). Plan your day. Share your ideas. Update your team from far away. On whatever device you're near.
Always have access to the great Asana features like: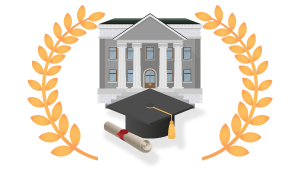 Asana Academy
See the best ways to use Asana with their wide range of online courses. These courses cover all levels of knowledge from complete novices to experienced Asana users.
Asana Academy courses are presented in a range of formats to suit everybodies needs:
My Tasks

Inbox

Projects

Search
Conversations

Portfolios

Quick Add

Goals
Online Courses

Live Trainings
Pricing plans
Get the power, control, and customization you need to manage your team's and organization's projects.
Choose the right plan for you and your team: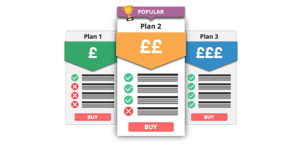 Basic
For individuals or teams just getting started with project management.
Unlimited essentials
Projects, tasks, activity log, storage, comments
Three project views
List, Board, and Calendar views
Basic workflows
Free integrations with 100+ apps, including Slack, Outlook, GSuite, and time tracking apps
Basic reporting
Status updates in Asana and export projects PDF or CSV
Security essentials
15 user limit, 2FA, Google SSO, and SOC 2 Type II compliance
Community support
Community support through our forum, webinars, and guide
Premium
For teams that need to create project plans with confidence.



Unlimited essentials
Projects, tasks, activity log, storage, comments
Four project views
List, Board, Calendar, Timeline views
Automated workflows
Workflow Builder with limited pre-set rules, forms, and custom templates
Reporting
Unlimited Dashboards across unlimited projects, Custom Fields, advanced search, and milestones
Scaled security
No user limit, unlimited free guests, admin console, and private projects
Community support
Personalized customer success options (see eligibility requirements)
Business
For teams and companies that need to manage work across initiatives.
Unlimited essentials
Projects, tasks, activity log, storage, comments
Project and portfolio views
Four project views, Portfolios, and Goals
Advanced workflows
Workflow Builder with unlimited dynamic and custom rules, forms, and custom templates
Advanced Reporting
Unlimited Dashboards, Workloads and integrations with Tableau and PowerBI
Scaled security
No user limit, unlimited free guests, admin console, and private projects
Community and personalized support
Personalized customer success options (see eligibility requirements
Asana Enterprise
With Asana Enterprise, your organization has access to Asana's full suite of work management features. Implement advanced security functionalities and powerful admin and data controls.
For organizations that need centralized visibility, control, and support. Get Asana's powerful, intuitive work management platform with advanced admin features and security at scale.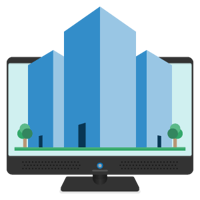 IDC's research demonstrates the impact Asana has on employee productivity and customer satisfaction:
0

%

Increased employee satisfaction
0

%

Increased on-time project completion
0

%

Decreased time on admin tasks
Benefits of buying with BDQ
Crown Commercial Service Supplier
We are a UK based with certified technical staff, and we can supply software and services to the UK public sector via G-Cloud 13. We have large public sector customers and can supply with standard VAT invoicing on NET30 terms, in GBP or USD as required. Please get in contact for more information.
BDQ Customer
Success Stories