- Case Study -
Rainforest Alliance
"Would I recommend BDQ? For sure!"
"For a company like ours, with over 1000 employees, and a complex, critical Confluence instance, performing the migration internally would not have been smart. It's very easy to underestimate the complexity of the task before starting."

Cintia Rivera | Senior Knowledge Management & Standardization Officer, Rainforest Alliance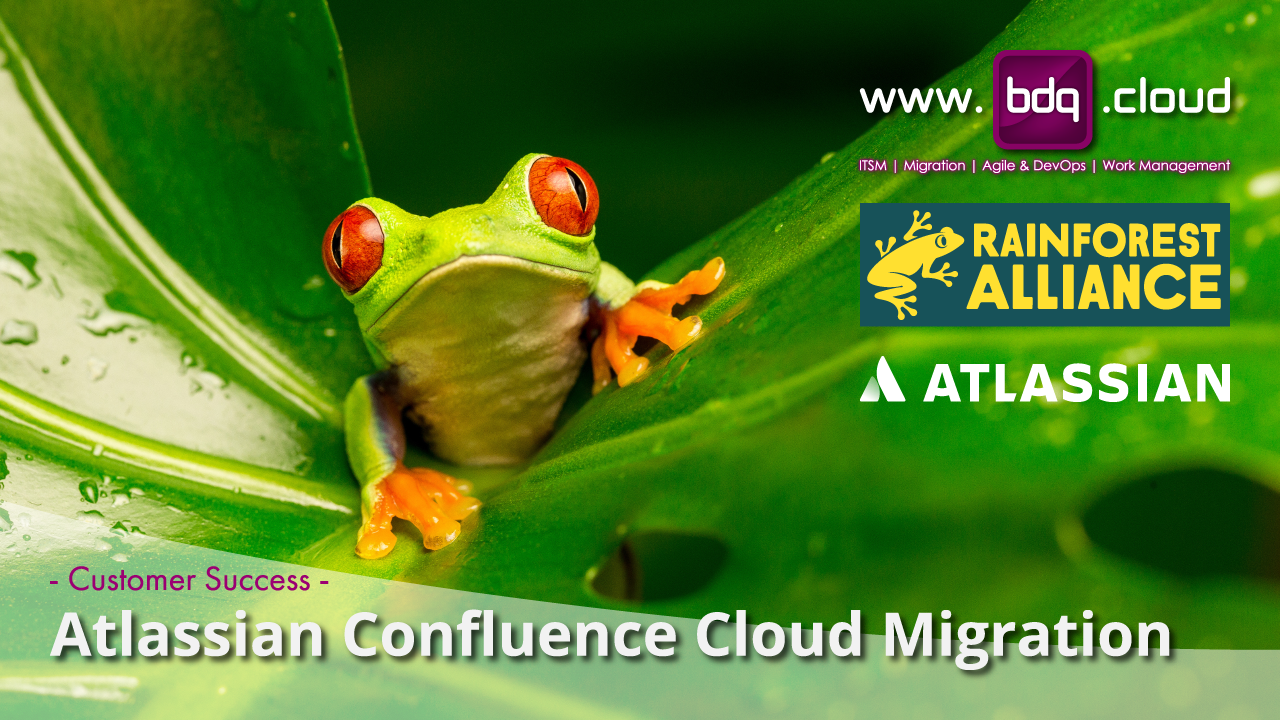 Background
The Rainforest Alliance has an extremely large, mission critical Atlassian Confluence Server instance, with over a thousand users and 100's of GB of data. It's usage has evolved over time, and it is now an essential tool, containing information such as policies, how-to articles, internal documentation, blogs, resources, and project management & collaboration information. We recently spoke to Cintia Rivera, Senior Knowledge Management & Standardization Officer at Rainforest Alliance, about the challenges they were facing.
"It became clear that we needed a clean up and restructure but our instance is so big. We were unsure how to proceed given the depth and complexity of the instance."
Over years of use, the Rainforest Alliance have expanded their Confluence instance with Atlassian Marketplace apps and internal customisations. With the upcoming end of support for Atlassian Server products, Rainforest Alliance decided that this should be the time for a migration to Atlassian Cloud to take advantage of Atlassian's scalable Cloud platform.
"Confluence is something that we all use everyday, it's such an essential tool for our work."
As Confluence is such an essential tool in daily use at Rainforest Alliance, it was vital that there was no downtime during the migration process, and that the users should be kept involved with the changes that were going to occur. As is so often the case with a migration from Atlassian Data Center/Server to Cloud, Marketplace apps would be a complicating factor. In some cases, there would be no directly equivalent Atlassian Marketplace Apps on the Cloud platform, and these would have to be supported. Solution
The Rainforest Alliance decided that they did not have enough internal resources to perform such a complex migration, and reached out to several Atlassian Partners to see who could help them.
"We found BDQ through the Atlassian Partners page, and they responded very quickly, which was another reason for choosing them. Other consultants wanted to charge for a health check and then also charge for the migration. With BDQ, the health check and migration were all included in the initial proposal."
BDQ provided a solution which encompassed discovery, training, user acceptance testing, plus a cloned migration approach which did not require Rainforest Alliance system resources. This meant that trial migrations could be performed with zero effect on the live system, and minimising the time required from Rainforest staff. The clones could be refreshed when required, to ensure that we kept the trial migrations up to date, and would minimise time when it came to the actual production migration.
BDQ are aware that business users are not necessarily experienced at testing, so we provided training, plus guidance on User Acceptance Testing, along with a scalable and transparent framework for collecting feedback and triaging it.
"BDQ's proposal included training our users in the UAT procedure, which many other proposals did not. It's crucial, especially for a non-profit organisation, to know what is and isn't include from the start. UAT sounds so intimidating when you don't have an IT background - I need to test but what do I test? - so it was good to have training sessions for everyone."
Finally, we provided our usual project governance framework which enables transparency, and for ourselves and the customer to act as one team working together. Outcome
"We had underestimated how complex this migration would be, and I'm very pleased that we got experts in to help us do it. Not only were BDQ great with IT, they were also really good at communicating with the business and management, which is refreshing. I particularly liked the transparency of the process, how expectations were managed, and how we all worked together as a team"
We also wanted to get Cintia's feedback on her experiences working with BDQ on this project.
"Would I recommend BDQ? For sure! For me an indicator was that when I was busy with other projects that needed more of my attention, I was confident that I could step back and prioritise those other projects because I was reassured that the project with BDQ was going well. BDQ told us they could do it the way we asked but also recommended alternate options when they were available. They provided guidance and direction, which was nice. After all, they are the experts, I trust them completely. The project goes much better when there is a relationship of understanding and knowledge."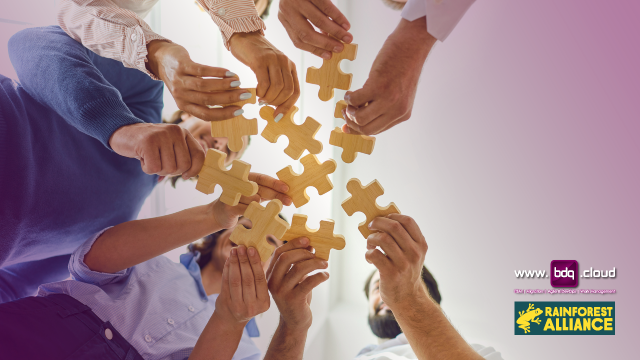 About

Rainforest Alliance
The Rainforest Alliance is an international non-profit organization working in more than 60 countries at the intersection of business, agriculture, and forests. We are building an alliance to create a better future for people and nature by making responsible business the new normal.
It was founded in 1987 by Daniel Katz, an American environmental activist, who serves as the chair of the board of directors.