- Case Study -
JM Wills
"BDQ have a culture of honesty and genuinely wanting the products to work best for us, and that really comes across from the very first interactions."
Sandrine Modesti | Project Manager, JM Wills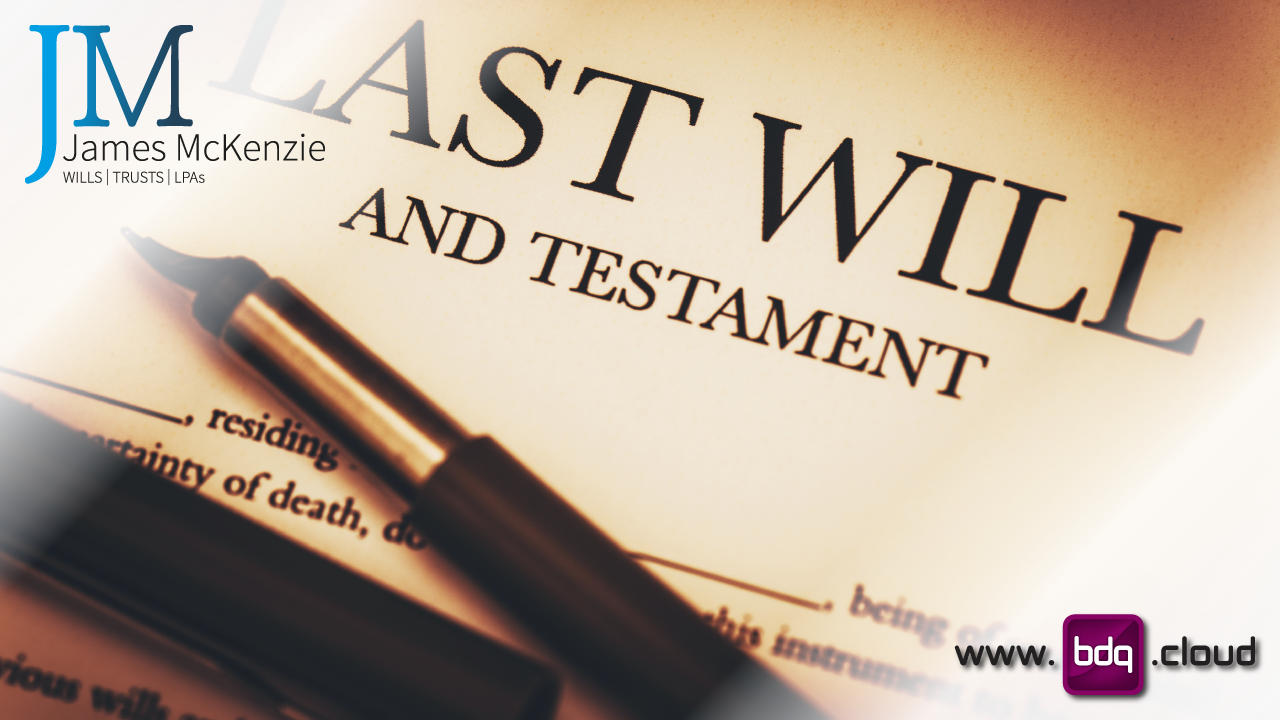 JM Wills needed a high-quality, end-to-end workflow solution with exacting security standards - a digital transformation which would allow them to scale.
Background
JM Wills' major customers are companies who have offered their staff various HR benefits, including Will writing and LPAs. Business is growing fast, and their customers require confidentiality and high security. JM Wills started looking for a cloud based solution which would meet their needs in terms of very high security standards. Sandrine Modesti, Project Manager at JM Wills said:
"We were getting some increasingly intense security audits from some of the large financial institutions that we have as corporate customers, and we were looking around as our current software provider couldn't meet those security requirements."
As well as increasing system security, JM Wills wanted to offer a high quality, end to end service, from the client, right through to the consultants and drafting teams. Rather than individual interactions via email, JM Wills wanted a managed, cohesive service that was extremely professional.
The other products that were evaluated did not have the necessary security, or only covered document drafting, and did not have the end to end workflow that was needed. Drafting legal documents is iterative, with the customer requiring changes throughout the process - other products did not support the required workflows.
"The existing document drafting software options were very limited, as they only cover the drafting of the document, not the end to end process, which always felt so limiting. We needed the freedom to be able to update the workflow if we needed to, or to manage things like automation rules in house. It's been critical." said Sandrine.
As well as security, JM Wills is expanding, and they wanted to be able to scale and take on extra staff more easily. Digital transformation and use of automated processes would allow growth whilst maintaining quality.
Finally, as well as a secure, collaborative solution, JM Wills wanted a solution which could be adapted and configured in-house, without requiring external development expertise for small changes.
Sandrine was doing the business analysis and project management for JM Wills. Due to her previous experience, she thought that Jira might meet the requirements.
At this point, she got in touch with BDQ, explained what was needed, and we put together a demonstration so that JM Wills could see if the Atlassian stack would fit the bill.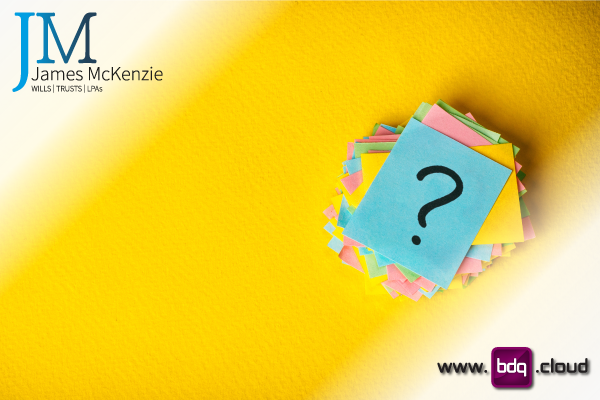 Solution
"It's been brilliant"
Firstly, we ensured that Atlassian's Cloud solutions would meet the exacting security standards required by JM Wills and their large corporate clients, which it did. The Premium edition was selected for its unlimited storage and excellent SLA. The built-in audit logging allowed all parts of the process to be monitored, right from the initial contact with customers.
"Due to the complexity of the process, the many teams involved and GDPR requirements, having a workflow to track all the different communication stages between ourselves and the client helps protects us against any breaches of the GDPR act."
The solution itself had several user groups, all of whom had different requirements:
the individual customers, who were consuming the legal services

the corporate HR departments who were providing the services to their staff, and who would be providing the required information, and requesting updates and associated services

drafting teams and consultants

sales teams

admin and contact teams

senior management

UK and Australian staff, which also had differing GDPR requirements
To manage these requirements, we used our agile AIM prototyping process, which used Jira and Confluence to actually manage the project in collaboration with JM Wills. Sandrine had this to say on our process:
"BDQ's approach of having a shared, dedicated Confluence space and Jira board for us during the implementation process was super useful. It was really good just being able to track it all in one place, they kept the project board statuses simple, which helped me do the same after the process finished."
BDQ provided two tailored helpdesks, one for the individual customers and the other for HR departments of the corporate clients. The customers needed to have a portal which supported the individual legal services being offered, and the HR departments needed a portal which provided support, data upload and provisioning.
"The customer portal interaction is so key because it means that the client has access to the process, they can see the progress, and they can put comments in directly that we will get notification of. Clients interacting with us through the portal, because of the automations, trigger changes in the workflow statuses meaning that we don't have to go in and check progress all the time."
As well as managing the customer relationship around bookings and legal reviews, it was also necessary to manage the internal processes which involve consultants, drafting and other administrative staff. Ultimately the legal documents are created, approved and then stored as per the customer's requirements, and all this is tracked via the system. Automating these processes makes the whole procedure much more secure and scalable, and enables the introduction of new staff to scale with demand.
The sales and admin staff also needed a CRM system which allowed customer details to be saved, stored, and linked to relevant documentation and processes.
To support these requirements, a set of custom issue types and workflows were configured and iterated to make sure that they worked for the users, and work was separated out for Australian and UK users to meet GDPR requirements. It was possible to both store and query information such as customer records, as well as have tasks which could be assigned and managed. All of this information has appropriate permissions to control access.
"Being able to customise the dashboards depending on the team that's using them and people being able to customise their own dashboards has been so useful. The ability to teach people how to do it themselves rather than having to raise a ticket for someone to update it gives us that freedom to manage it in-house without having to have an IT team."
All the documentation required for the process, including a helpdesk knowledge base for both the individual customers, and the corporate clients, is now held in Confluence. This makes it very easy for internal staff to update documentation in one place.
Finally, dashboards and reporting were tailored for management and the teams, so that everyone has the information that they need.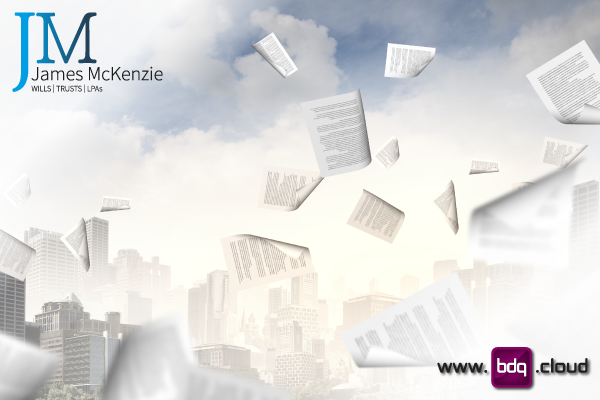 Outcome
"There is a massive difference between the before and after."
Sandrine had plenty to say about how Jira and Confluence have improved working processes at JM Wills:
"Before, the customer had no visibility of what we were doing, so we would get a lot of calls for updates. Now we can provide some visibility to the process - they can log in, ask us questions, it's all in one place, everyone can see what's happening which makes such a difference to the customer experience.
"We've always had good feedback but being able to interact with customers in a central place, keeping all their communications against one Issue rather than it being very individual interactions that can't always be traced through different email inboxes, makes the process smoother. Keeping it all in one place is vital, as part of the security requirements is having audit logs.
"Another benefit of the Atlassian software over the other software we were looking at, was being able to separate our Australian and UK data. Because of different privacy policies and security requirements for transferring data outside of the EU, it was important that our Australian team had a different project to the UK team that only they could access. Out of the box, it's brilliant but you can put in all those additional options to it without it breaking.
"Once we had evaluated the functionality and user stories of the other solutions we were considering, it became clear that they can barely touch what Jira can do. They were just so restrictive but with the Atlassian products, we can cover everything. With the demos I've been able to give management along the way - they are very happy with it. The whole solution is a lot more than we were expecting."
Sandrine also expressed her thoughts on the process of working with BDQ during the digital transformation:
"During set-up and internal training, we had some issues on our end but BDQ were so hot on getting back to me quickly and providing me with support - a 15 minute call was all that was needed.
"BDQ's honesty during the process has been great. They always questioned just a little bit further and really got to the root of our needs to avoid selling us software or services we didn't need. It was nice to be challenged instead of them just taking the money and doing the implementation. They have a culture of honesty and genuinely wanting the products to work best for us, and that really comes across from the very first interactions."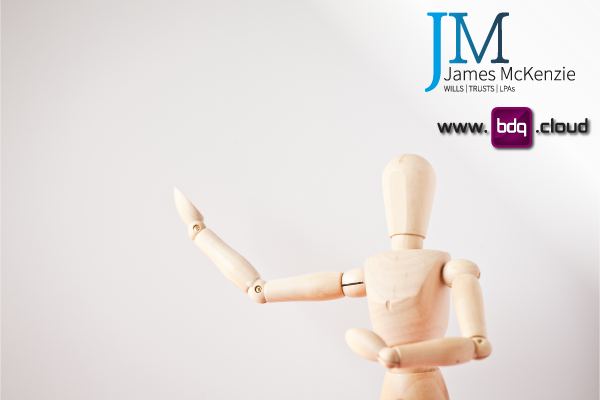 About JM Wills
JM Wills are a leading Will writing company that also provide trusts and LPA's. Rather than being customer facing, they specialise in provide their expert services through companies and corporations as part of company benefits packages for employees. They want to offer an outstanding service and make the process easy and straightforward.
They have been providing Will writing services since 2004 and have been in the employee benefit market since 2007. They currently offer their services to over 160 corporations from a wide range of business sectors including (but not limited to) finance, pharmaceutical, engineering and media.