- Case Study -
International Aids Society
The IAS wanted to use Jira Service Management to assist with providing business services to external customers, as well as an IT service desk.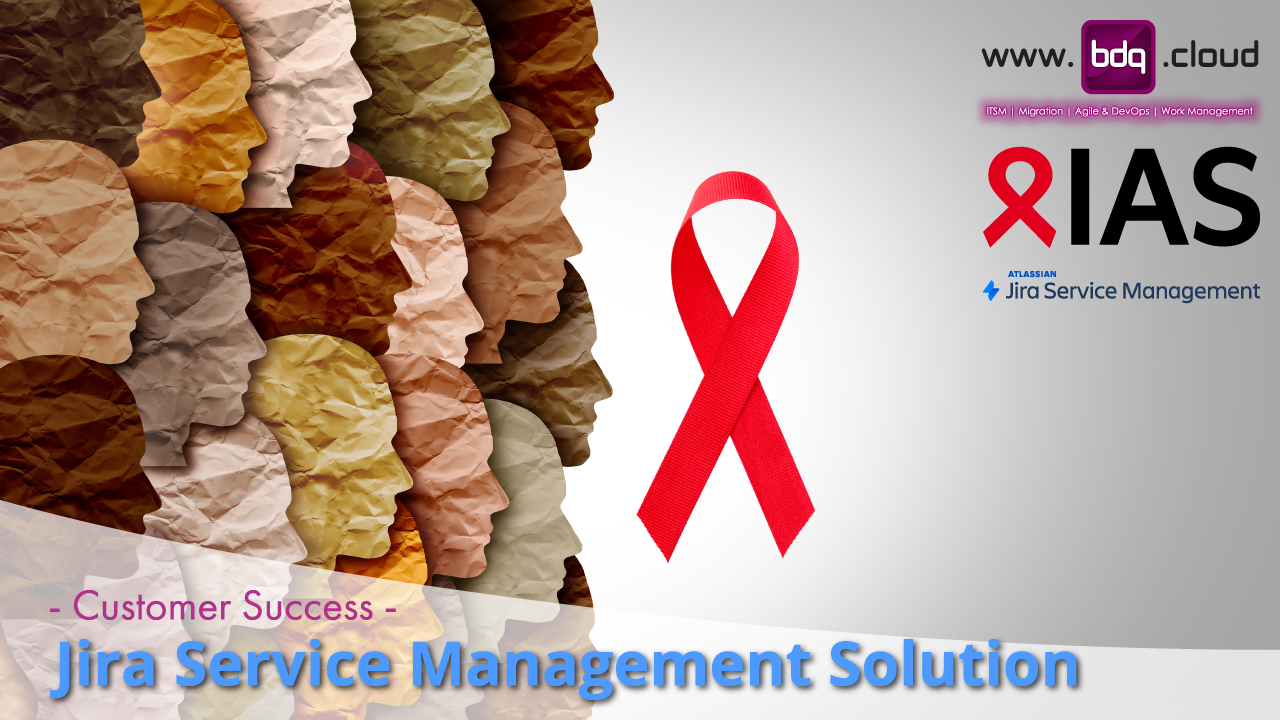 Main
Themes
Business use with external non-IT users
Internal ITSM support
Fast, fixed price engagement for a straightforward situation.
Solutions Featured
Atlassian - Jira Service Management

Background
The International Aids Society's mission is to "convene leading minds to accelerate scientific discovery. We advocate for evidence-based and stigma-free policies. We educate change makers to ensure the global HIV response follows the science and puts people first."
The IAS runs many conferences to support these objectives. When running conferences, there is a great deal of detail to organise, and attendees can have many questions that need to be answered. The IAS already used Jira Service Management, and thought that could be suitable for providing services to external attendees, as well as supporting internal IT support requests - i.e. ITSM (IT Service Management).
The IAS wanted a solution that they could maintain themselves on a day to day basis, with the option of getting support for more complex requirements.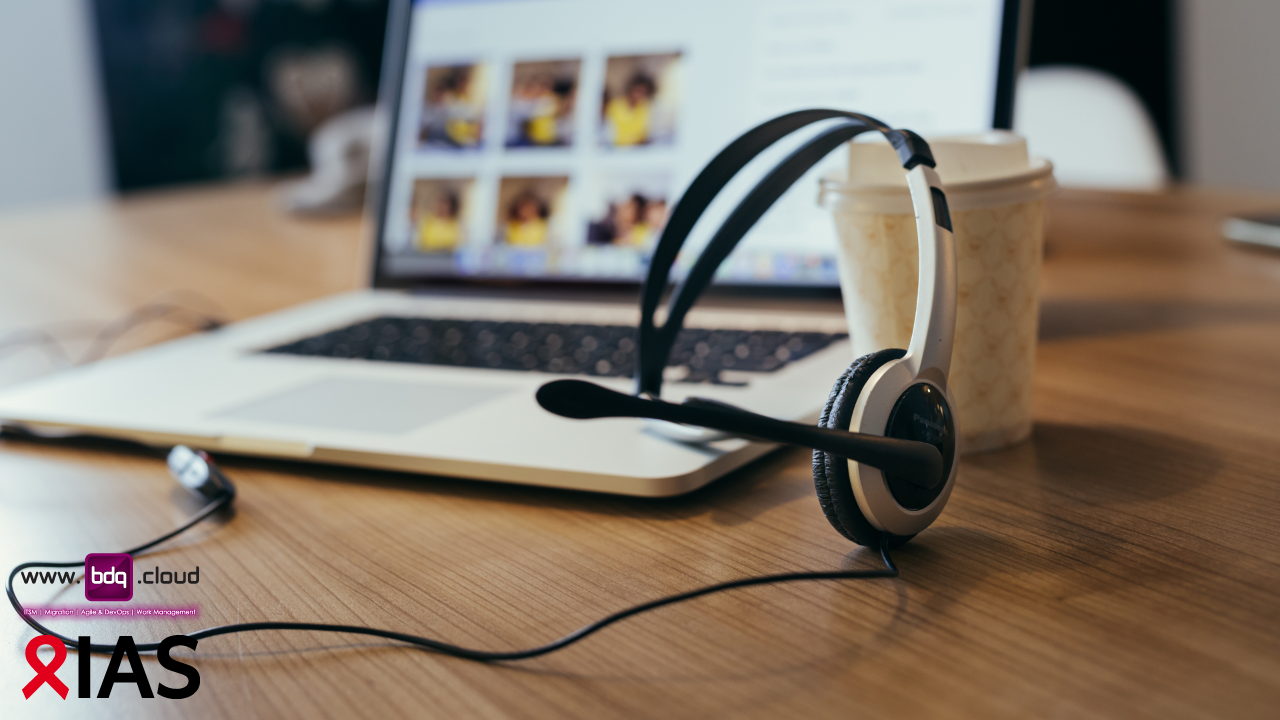 Solution
BDQ has a lot of expertise in implementing Jira Service Management solutions, which can range from traditional ITSM, through to solutions which support non IT business requirements - any scenario where an organisation wants to provide services to customers, be they internal or external users.
The IAS got in contact and discussed their requirements. It was important that the solution was easy to use, as conference attendees will not necessarily have IT backgrounds. The current approach also required quite a lot of maintenance, as there was a service desk per conference. Finally, it was important to offer support to internal staff at the IAS. Additionally, all attendees, as well as internal staff would have accounts on AzureAD, and it was important to use this for authentication with JSM.
BDQ provided a short engagement where we configured JSM as per the outcomes desired by the IAS, and presented it to them for review.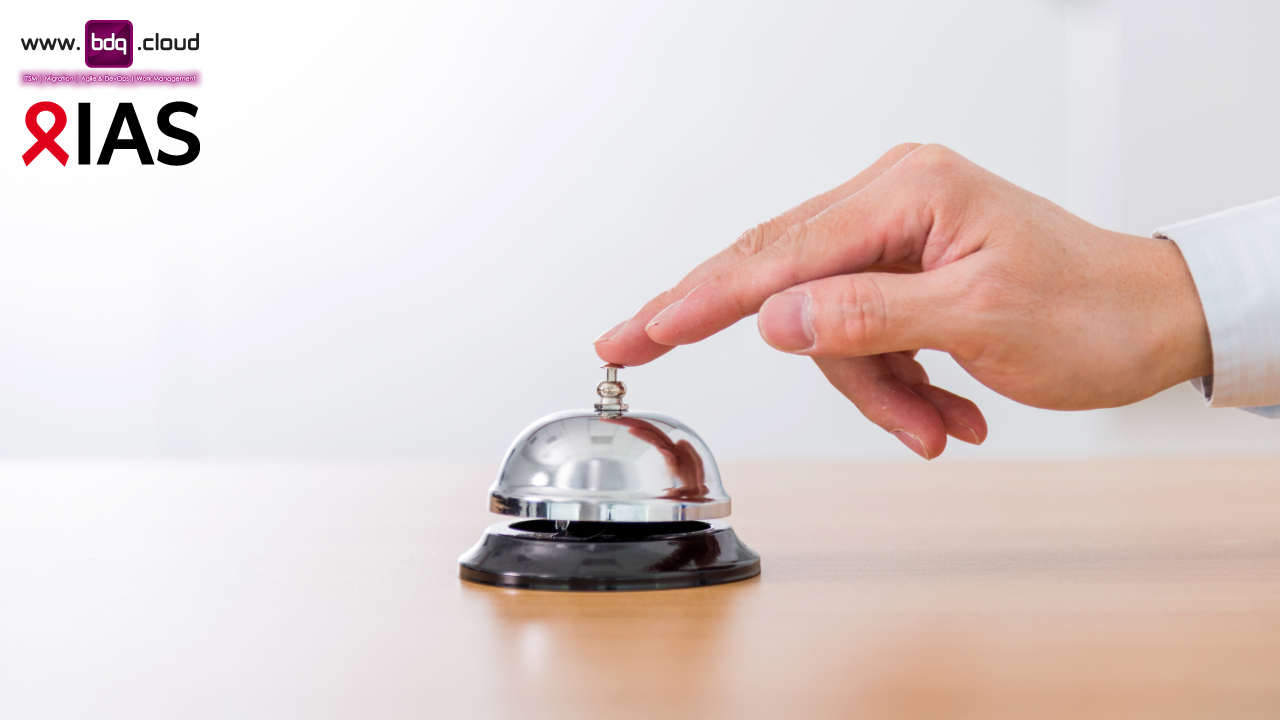 Outcome
The IAS can now provide services to its conference attendees, and IT support services to its internal staff. This is all done on one instance of Jira Service Management - the only license requirements are for the agents that will service the tickets, and there can be an unlimited number of customers using the desk. Maintenance will now be easier, as will reporting. Whilst this is all done using a single instance, visibility is controlled via permissions - the attendees cannot see the internal IT support desk within the portal, they can only see their special conference attendee support desk.
This gets great value out of JSM - the same software and licenses can be used to support different service management scenarios.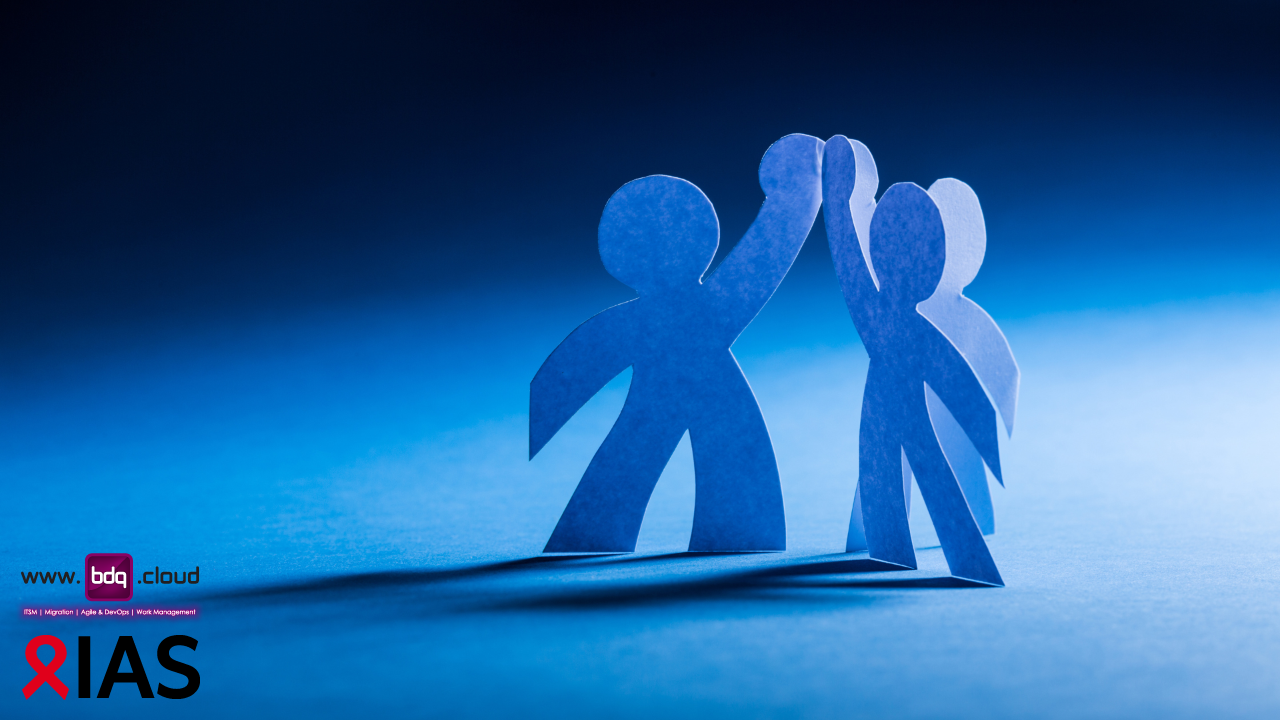 About the International Aids Society
The IAS has been at the centre of the HIV response from the very start of the pandemic. We developed a holistic approach for this pandemic, which challenges us on a human level, as well as scientifically, morally, financially and politically. This page articulates our identity and sets out what we aim for, why we believe in our approach, how we go about achieving our objectives and who we work and engage with along the way.