- BDQ FAQ -
Atlassian Cloud Migration FAQ
In this BDQ FAQ page, we aim to answer the questions we get asked regarding migrating your Data Center or Server instance to Atlassian's Cloud. Is Cloud safe? What are the risks? What's involved with the migration process? And much more besides!
What is cloud computing?

What is SaaS (Software as a Service)?

What is cloud migration?

What is a SaaS migration?

What are the benefits of moving to the cloud?

Is the Cloud safe?

What challenges are involved in moving to cloud?

We already use Atlassian Server, why should we move to Cloud?

Which Atlassian Cloud tier is right for us?

Is there a cost benefit moving to Atlassian Cloud?

Can we migrate our Atlassian addons and apps to Cloud?

How different will Cloud be? Will our staff need training?

Does BDQ have a Migration process?

How do I prepare for a Cloud Migration?

What are the concerns when merging multiple instances?

Do I need an Atlassian Solution partner to migrate?

---
---
Note - All of this information is indicative and non binding. Information correct at the time of publishing. No warranty is expressed or implied. Customers must contact us for formal quotes and information and not base any decisions on this information. This information is freely available on the internet. BDQ has curated this information in this way in order to help people find the answers to their questions. If you feel like there is a copywrite infringement or illegal reproduction of Intellectual Property, please get in touch and we will be happy to discuss the issue.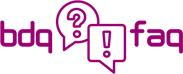 What is cloud computing?
---
Cloud computing means having your different services - data storage, servers, software, databases, etc - available through the internet. This means that everyone from small businesses all the way up to enterprise companies can minimize the cost of setting up IT infrastructure. It can also make applications run faster and improve your IT departments flexibility when managing often unpredictable and rapidly changing resource requirements.
What is SaaS (Software as a Service)?
---
SaaS is a subset of cloud computing. The software is typically served direct to the customer, often direct from the vendor, hosted, configured and ready to go.

Atlassian Cloud software such as Jira Software Cloud or Confluence Cloud are examples of SaaS applications. A self managed product such as Jira Software Data Center, or Confluence Data Center is a software application that can be hosted on cloud services, but can also be hosted on premise. The Data Center editions are not SaaS software.
What is cloud migration?
---
A cloud migration is the process of moving your critical operations infrastructure from a legacy system or on-premises system to the virtual data center of a cloud provider. It can also mean moving your data from one virtual data center provider to another provider.

The process involves moving (migrating) all of your data - applications, IT processes, databases - to remote data centers.
What is a SaaS migration?
---
A SaaS migration is the process of moving existing legacy or on-premis systems, which may comprise of data, configurations and integrations, into a SaaS solution. SaaS solutions may not be functionally equivalent to an existing on-premise solution. The demands of the Cloud often mean that they have to be architected differently. Migrating to a SaaS solution can sometimes be quite involved, as the data, configurations and integrations may need some degree of transformation to give an equivalent outcome on a SaaS platform. For example, migration from Jira Software Server to Jira Software Cloud may require changes to Apps, automations, integrations and user directories, amongst other things.
What are the benefits of moving to the cloud?
---
There are many benefits of migrating to the cloud. We have listed the most notable ones here.
Security: On site data centers tend to have static security systems - the security doesn't change or evolve over time. Reputable Cloud hosting services will have teams devoted to staying up-to-date with IT security threats, and adjust their security systems accordingly.

Agility and scalability: Cloud services allow teams to work collaboratively on projects, especially in a world that is rapidly moving towards remote being the norm. It also allows you to scale your capacity needs as your requirements grow or change.

Disaster recovery: Cloud allows even the smallest of companies access to back up and recover options that simply wouldn't have been possible in the past. Having your mission-critical systems and data stored virtually means that they are much more resilient to the kind of issues that would be a disaster for data stored on-prem.

Reduced hosting costs: Maintaining, upgrading and upscaling physical on-site data storage is a costly endeavor. Your cloud hosting company manages the servers, often on a subscription basis which changes a capitol cost into an operational cost.

Saving resources: Your cloud capacity changes as your need increases. You don't need to have vast, mostly empty servers set up for the future. The cost of running and maintaining those servers will continue, whether you use them to capacity or not.
Is the Cloud safe?
---
Given the recent rise in popularity of cloud services, due to the pandemic, many IT security companies have focused R&D on improving the already impressive cloud security offerings. In many ways, Cloud security is better and is more flexible than on-prem security. For example, Atlassian spends a great deal of effort to make their SaaS services robust and safe. Please see more details in their Trust Center.
What challenges are involved in moving to cloud?
---
Moving your entire data storage infrastructure from an on-site data center to the cloud can be very challenging. We have an article that goes into more detail but have listed the main challenges below.
Data loss: During the process of moving to the Cloud, your company's data will be at it's most vulnerable. This biggest risk is from unauthorised access from outside parties, but there is also the risk that some or all of your data may be temporarily or permanently lost. That's why it is critical to know what you are doing or use a established Atlassian Cloud Migration Solution partner and make sure that the appropriate cloud security control protocols are in place throughout the migration.

Compatibility issues: Even when moving from Atlassian Server/Data Center to Atlassian Cloud, there can be issues with compatibility. Mostly, any compatibility issues you have will be with addons and/or apps that have been installed and by changes you have made to the configuration of the product.

Resource management: It's a fact of life that not every IT professional in your company will trust the cloud. This may lead to more training and consultation for people who are unsure of the change in order to assure them of it's worth. You may even need to introduce new roles for IT resource management or transition old roles to reflect new processes.

Downtime: It is very likely that you will have to experience some amount of downtime during the Migration process. Migrating with an experienced migration solution partner can help mitigate the amount of downtime you will have to go through, and having proper backups and resource allocation can help you avoid negative consequences even further.
We already use Atlassian Server, why should we move to Cloud?
---
Atlassian Server is a great option for a self-managed instance, or should we say "was". Atlassian are ending sales and support for Server over the next two years. This will leave you only two options for managing your Atlassian products: Data Center or Cloud.
Important dates for Server customers:
Feb 2, 2021 - End of new license sales

Feb 2, 2021 - End of Server product feature development

Feb 2, 2021 - Pricing changes

Feb 2, 2021 - End of sale for apps now included in Data Center

May 1, 2021 - End of new app submissions

Feb 15, 2022 - End of tier upgrades and downgrades

Feb 15, 2023 - End of new app sales

Feb 15, 2024 - End of support
All dates are in Pacific Time (PT)
Which Atlassian Cloud tier is right for us?
---
Atlassian Cloud is used by more than 80% of Fortune 500 companies. But that doesn't mean they are only right for huge Enterprise companies. Atlassian cater for teams with less than 10 users with a free offering, all the way up to tens of thousands of users with their Enterprise tier, with Standard and premium tiers in between.
The main differences that will determine which tiers is right for your organisation are:
Number of users

Level of support

Amount of storage

Uptime guarantees
As an accredited Atlassian Solution partner, BDQ can help establish which tier is the best fit for you. To give you an idea of the differences, we have included a table below.
Cloud Feature

Free

Standard

Premium

Enterprise

Industry-leading privacy and security

AWS Cloud infrastructure

Data backups

GDPR-compliant by default

Access to thousands of apps and integrations

User limit per site

10 users
3 agents

35,000 users

35,000 users

35,000 users

Storage

2GB

250GB

Unlimited

Unlimited

Support

9am-5pm
(Regional)

24/7

Dedicated

Audit logs

Financially-backed uptime guarantee

99.9%

99.95%

Guaranteed support response times

1 hour

30 min

Add-on

Add-on

Add-on

Included

Sandbox to test apps and preview changes

Release tracks

Scale with unlimited sites

Multi-site admin

Centralized user billing
For more information, including an interactive quiz to help you discover the best Cloud tier for you, click the link.
Is there a cost benefit moving to Atlassian Cloud?
---
In order for people to better understand the cost benefits of moving to Cloud, Atlassian commissioned an economic impact study from Forrester Consulting. The report from May 2021 found that a composite company, based on characteristics of real Atlassian customers, using Jira Software and Confluence on Atlassian Cloud achieved a 155% return on investment (ROI) resulting in being paid back for the initial out lay in under 6 months.
To read the Forrester TEI Report, click the banner below.
Can we migrate our Atlassian addons and apps to Cloud?
---
Cloud versions of your apps, if they are available at all, will often differ from their Data Center or Server versions. These differences may merely be cosmetic, but may also have more functional variations. But these differences don't necessarily make them better or worse, just different.
In fact, the Atlassian products themselves have variations from Data Center or Server to Cloud versions, meaning you may no longer need those same apps. If you are migrating with a Atlassian Solution Partner like BDQ, we can give you more details on what comes with the Cloud versions and what apps you may need for them to feel familiar and meet your requirements.
For more information on the role apps play in a migration, read our blog post.
How different will Cloud be? Will our staff need training?
---
With Cloud, you will notice some differences from your old Data Center or Server instances. Native functionality may work differently, addons may already be included or consolidated with other functionality, workflows may have change or need to be changed. These are the kind of concerns you need to be aware of if doing your Cloud Migration in-house. This may also be a great time to streamline your processes as you're likely going to be making changes anyway.
You may also decide (or be advised by a Migration Partner) that you would be better off with a reimplementation as well as a migration. It is the ultimate way of streamlining your workflows and ensuring that your instance isn't overly complicated or sprawling.
If you're using a Certified Atlassian Migration Partner like BDQ, training, streamlining, adoption and reimplementation can all be discussed during our initial consultation.
Does BDQ have a Migration process?
---
As a Atlassian Solution Partner, not only do we use Cloud products like Jira Software and Confluence in-house, BDQ have a huge amount of experience migrating customers to Atlassian's Cloud. From smaller specialty customers, to huge enterprise companies. As such, we have developed a reliable process over multiple migrations to ensure a painless, professional experience for our customers. This process includes discovery & scope, analysis, data transfer, migration process development, test migrations, user acceptance tests and the final go-live. This process aims to minimise risk and downtime without rushing through your migration.
For more information on our Cloud Migration Process, click the link.
But don't just take our word for it, read what a Cloud Migration customer had to say about working with us and our process.
"If you are migrating to Atlassian Cloud, it is cheaper and quicker to use an experienced Atlassian Solution Partner like BDQ than to do it internally."

Tom Cahalan |

Managing Director, Aurora Commerce
How do I prepare for a Cloud Migration?
---
As with any system or instance, over time they can become cluttered, sprawling and overly-complicated to use. Unused or duplicate apps, obsolete projects, schemas and workflows, and inactive users can all contribute to a slow, bloated and dysfunctional system. Whether performing your migration in-house or engaging a Cloud Migration Partner, preparing for a Cloud Migration is a perfect opportunity to clean up your instance by removing the previously mentioned issues. You don't want to bring them with you to your new, pristine Cloud instance - it will not only slow down the migration but also introduce unnecessary risk and cost.
You can also download and run our free Atlassian Marketplace app - BDQ Cloud Migration Analyst for Jira Cloud. Get useful statistics and duplicate email addresses before doing a migration to Jira Cloud, and easily export them to CSV. You can then use the data in-house or send it to us so that we can provide a more accurate idea of the scale of your migration.
What are the concerns when merging multiple instances?
---
Migrating a single Data Center or Server instance to Atlassian's Cloud can be a complex and daunting prospect. This complexity and sense of foreboding is multiplied exponentially when merging more than one instance. It's understandable if the thought of such a project is enough to cause you to put off migration (not much of an option if you are on Server as the Server end of life is fast approaching.)
With each instance having it's own versions of apps, workflows, schemas, projects - both current and obsolete, and inactive users, instead of taking one bowl of spaghetti and straightening it out, there is a bowl for every instance that needs to migrate. However, once the instances are merged, you will often find that even with all of those extra factors, the newly merged instance can run as smoothly as a single instance.
However, with careful planning and the assistance of a certified Atlassian Expert, the process can be completed without too many issues. Yes it will take longer and yes it will be more costly than a single instance migration, but it can be done.
Do I need an Atlassian Solution partner to migrate?
---
Short answer - no. Using an Atlassian Solution Partner is not required in any way. You are free to perform the migration with your own internal IT team, should you desire. However, just because you can, doesn't mean you should.
Think of it like this - you know you have a problem with your car's engine and need to swap the engine out but you have very little or no mechanical knowledge to draw on. you can change a tyre or check the oil but you've never checked an engine over before. Sure, you could learn, you could use online tutorials and videos to help you, you could save money by investing a huge amount of time and resources learning to perform a process that you'll likely never use again. Or - you could pay a mechanic to do to for you. Someone with years of experience, all the necessary skills and tools to draw on, someone who does engine changes all the time. Yes, it is going to involve a substantial investment, but at least you know that when you turn the key, your new engine will start first time.