- Case Study -
Clarks
"The flexibility that JIRA offered was part of the decision-making process. We started with a basic entry level product, but ended up being able to scale-up and integrate it with not only more Atlassian solutions, but also other internal systems, which is great."
Jim Killmister | Head of IT Planning, Clarks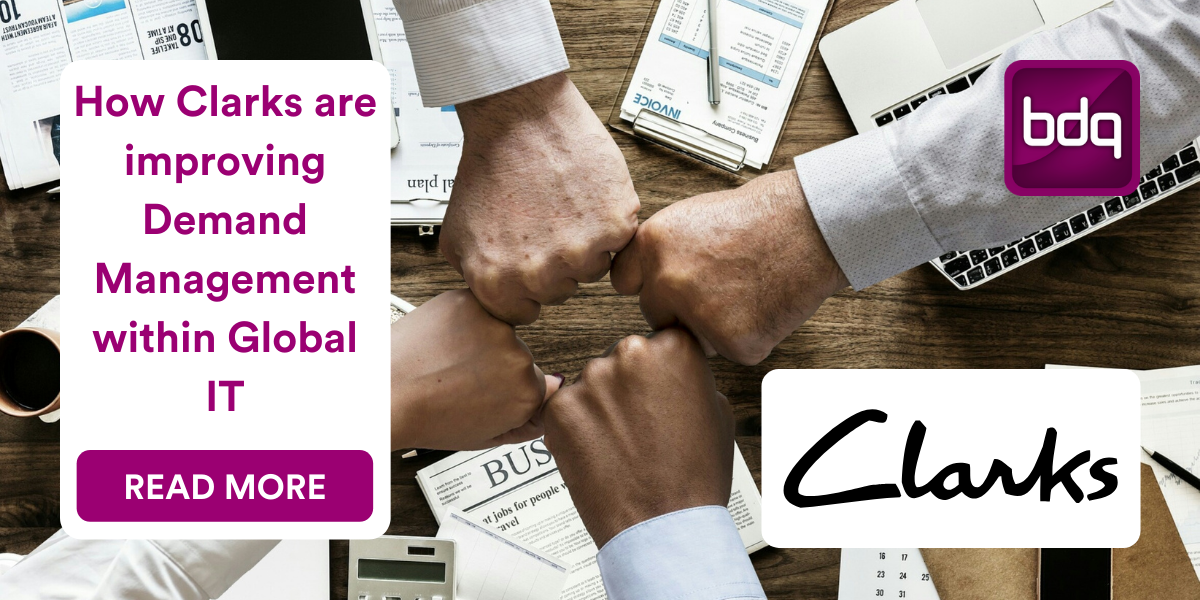 How Clarks are improving Demand
Management within Global IT
Clarks, international shoe manufacturer and retailer, founded in 1825. With thousands of employees worldwide, and 26 IT Teams spread across UK, USA and Asia Pac, it was crucial that a single-view of the Demand Management Process be introduced to ensure that the global IT budget is spent as efficiently as possible.
Clarks enlisted BDQ's expertise to deploy Atlassian, maker of team collaboration and productivity software, to get more from their existing project management solutions, and to integrate it with their internal Global Support Desk system, Axios Assyst.
Challenges
One of the common challenges for IT departments within large enterprises such as Clarks is managing the large number of employees across offices worldwide, working on multiple projects, each using different task and reporting processes. This makes it difficult for senior management to attain a consolidated view.
IT departments need to juggle major projects alongside vast amounts of small changes, all of which have a spectrum of urgency and priority, along with the day-to-day business as usual support requirements.
The Clarks IT Leadership team wanted to improve the capability of accurately reporting the workload on IT, to ensure that demand for IT services is managed in a way that is aligned with business priorities. The Clarks IT team was therefore tasked with finding a single solution for both task reporting and demand management.
Goals
There were three key goals that Clarks' IT Leadership team wanted to achieve:
Greater visibility on the Demand Management process and better reporting
Replacing the existing workflow tools used to manage small priority changes, with a single tool
Keep the project on a short timescale, low cost and lightweight
Decision Making Process
The Clarks team was looking for a solution which would solve multiple issues, yet still fit within its existing IT budget. Therefore, they wanted to either expand their existing system or upgrade a tool already being used by the teams.
Part of the IT business had been using Atlassian Jira Software and Zephyr for approximately three years to manage the delivery of software projects and it was known to be robust and easy to use.
With BDQ's guidance, the Clarks IT Leadership team understood that with Jira Software, they already had a solution which could provide multiple, customised reports and boards that were relevant for each of the 26 internal teams, all driven from a single source of service demand information.
However, many service requests and demands were funnelled into Clarks' global helpdesk system and it became apparent that Jira Software and Assyst would need to be integrated in order to gain a single source of information.
Clarks approached a selection of companies for advice on how to execute a project of this type, but quickly became aware that it was not a common requirement, and would therefore require extensive research.
BDQ explained Jira's open integration architecture and integration possibilities, and then drafted a solution proposal that would fit Clark's requirements.
Solution
To support the project, and provide a robust capability, BDQ built a custom, real time integration application that allowed incidents and change requests raised within the existing global support desk to be made available immediately within Jira Software, to become part of the demand management reporting solution. The integration application provides full audit logs to ensure consistency. BDQ also migrated all relevant, existing data into Jira Software, to provide a complete view of the demand requests.
Using Jira Software, each team member can now plan and distribute tasks in real time, and management can track demand. Teams prioritise and discuss work in context, with full visibility, all in one web-based tool. Good usability and management reporting means that Jira Software not only makes teams more agile, but management have confidence that the reports are current, and based on actual work activity. It also allows the leadership team to have real-time, visual data they can use to improve team performance.
Using Jira Software, Clarks now has a single tool which teams can use to plan, prioritise, and distribute tasks, improving visibility and collaboration. This information is also used to provide the real-time visual reports to senior management. Demand management reports are therefore based on real-world requests and activities, giving confidence and visibility to senior management.
"The flexibility that JIRA offered was part of the decision-making process. We started with a basic entry level product, but ended up being able to scale-up and integrate it with not only more Atlassian solutions, but also other internal systems, which is great."
Jim Killmister
Head of IT Planning, Clarks
Why BDQ?
As an Atlassian Solution partner, BDQ were known to Clarks and had supplied them with their Atlassian and Zephyr products. However, it was their expert knowledge of the products, the willingness to understand the project needs and to find a solution that made them stand out from the crowd.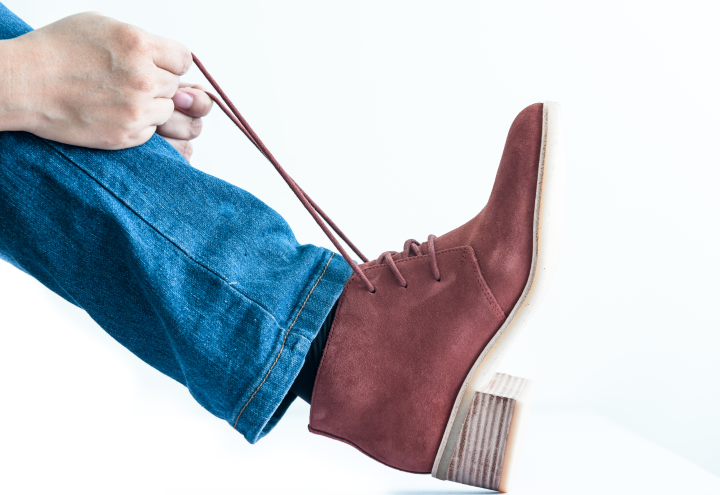 The Benefits Received from Atlassian's Products
With the Atlassian suite Clarks' entire IT Department now has visibility of the incoming workflow as a whole, and the priority issues that they should be working on first. Resources can now be allocated much more effectively, urgent items are dealt with faster, and that ultimately improves relationships with the business areas that have submitted the requests.
"Clarks is now able to funnel all requests for the IT team, whether regarding enhancements, service requests or incident reports, into a single JIRA repository, enabling teams to manage demand," says Jim Killmister, Head of IT Planning, "Not only that, but we see JIRA as a key solution enabling us to collate issues in a single place that we can report into the senior leadership team more effectively."
Alison Russell, Lead of IT Continuous Improvement and Training, adds, "We are able to use the same toolset, with the same visibility of the priority tasks that we want our teams to engage with first. This can be done for all 26 of our teams across various countries, which for us, is excellent."
Results
The onboarding process began in February 2017 and was completed by August 2017. Initial feedback from the teams has been really positive and the enthusiasm for developing the systems even further has been overwhelming.
With a sizeable capital expenditure budget, the portfolio of change projects that Clarks is implementing requires significant co-ordination of resources to ensure the portfolio can be delivered whilst also maintaining IT services at the levels required of a fast-paced modern retail organisation. In summary, gaining a centralised view of demand, how it is managed and the ability to accurately report and demonstrate the value added to the business, is of great benefit to the Clarks IT team, and beyond.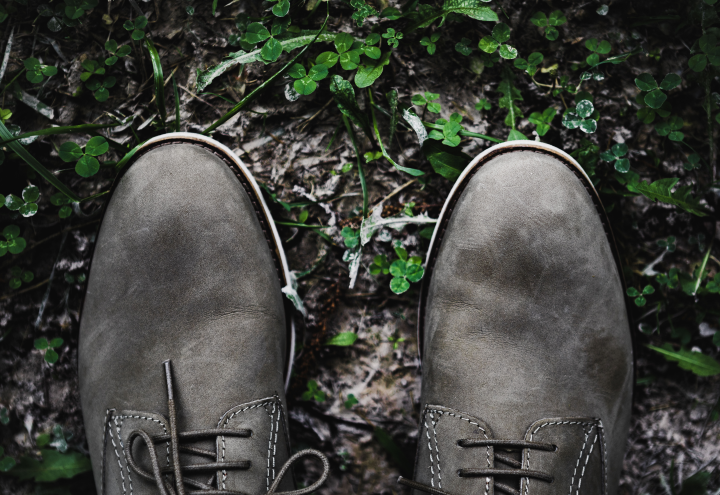 About Clarks
C. & J. Clark International Ltd, trading as Clarks, is a British-based, international shoe manufacturer and retailer. It was founded in 1825 by brothers Cyrus and James Clark in Street, Somerset, England – where it still has its headquarters. The company has over 1,000 branded stores and franchises in 75 countries around the world.