7 min read
Supercharge your management reporting from Jira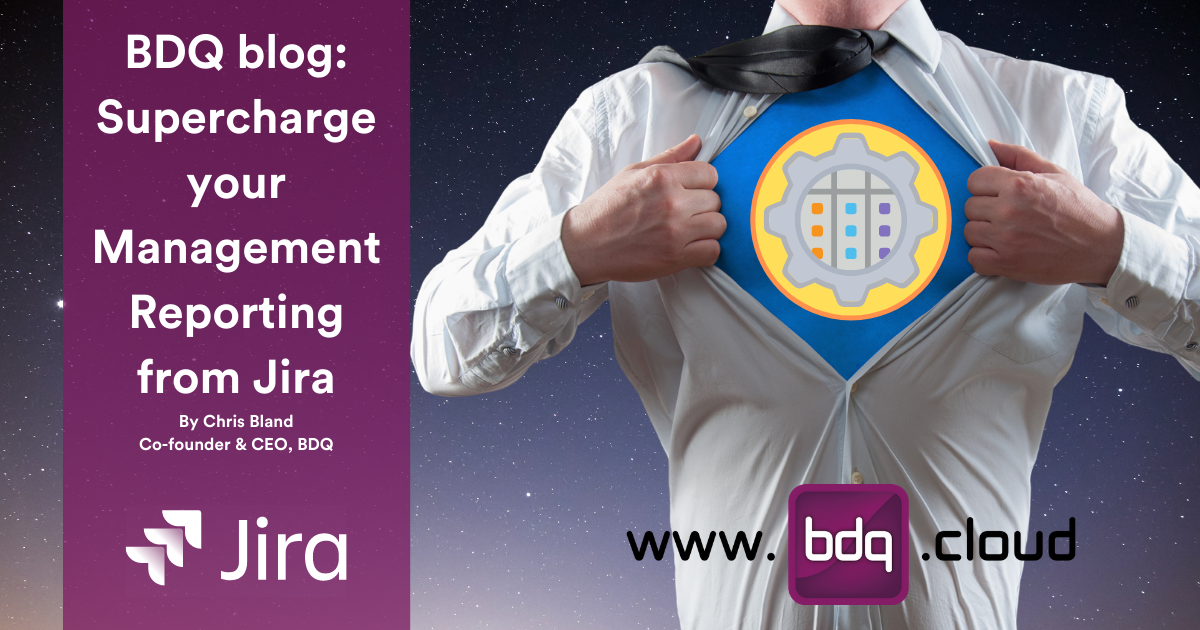 A while back, we wrote a short blog post on Task Management with Jira. It was a post which showed how Jira could be used as an individual task manager - the simplest possible case. Of course, team task management is a different ballgame, and it is management reporting on team tasks that we are going to discuss here.
Many customers have come to us, to ask if we can improve their management reporting. Jira has been introduced into the organisation, tickets raised, people are working. One day however, it becomes apparent that Jira is at the heart of how task management, and the relevant information flows. One customer summarised this as follows: "I've got a production line where work enters and exits, but I don't have the insights I want into the ongoing processes".
We find that many customers start out by using Kanban or Scrum boards to view work in progress, but Jira has additional options which can help with management reporting and KPIs. We will discuss the options below, and give some examples.
KPIs and an A4 sheet of paper
KPI's are not the same as a Kanban board showing the current Work in Progress. Instead, one way of thinking about KPI's is to ask the question, "If you could see some core measures about your business on an A4 sheet of paper, what would they be?"
When the emphasis is on task management KPI reporting we seek to understand the following:
Your desired KPIs and pain points

The objectives and structure of your business, information flows and teams

Understand how you currently have Jira set up to manage your tasks
When delivering a solution, we will usually build a small prototype, using Agile principles. There are usually different options for solving a problem, and it is important that a customer gets the one they prefer - a prototype illustrates the options much more clearly than documentation.
Do you need to track time and effort?
As part of this process, we will explore whether you capture the amount of effort spent, along with whether the tasks are done. Typically this involves tracking the hours of work spent - i.e. the actual amount of work done by staff to execute the tasks. You may need to know this for:
Billing to customers

R&D tax credits

Capacity planning, if you want to allocate tasks to teams at a granular level.

Simply understanding where effort is actually being expended
If you do need to do this, we would usually suggest implementing Tempo Timesheets and Planner. This is the subject of a separate blog post.
Boards, Dashboards, and Filters
Whilst boards are excellent for visualising Work in Progress, there are alternatives:
Dashboards are usually better for showing a set of summarised KPIs which are relevant to your business requirements.

Filters are great for presenting lists of data, which can be exported to Excel.
Let's take a look at what we mean. In the following example, we have an example of a marketing project where marketing campaigns and their tasks are being managed.
Dashboards
The Dashboard which shows key task management KPIs at a glance, without the need to filter. You can drill down from the dashboard to underlying data. Different gadgets can be used and configured depending on the KPI's required. Our example has the following:
Outstanding tasks

Created vs completed

Number of tasks by campaign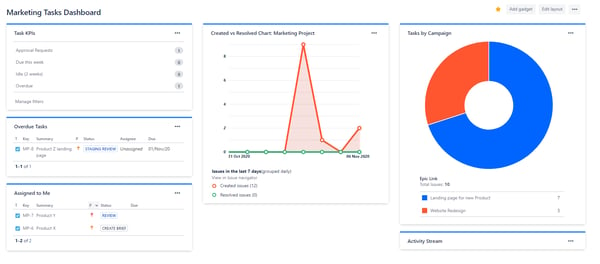 Filters
Filters are rather like database views, or dynamic queries, saved for future use. They are very good for the following:
Producing flat lists of information

These can be emailed to you, via subscriptions, so you can receive updates without even having to look at Jira!

Export ready information for Excel/Google spreadsheets
Here we have an example of running a filter - we can see all overdue tasks.

We can set up a subscription so that important metrics can be emailed to us!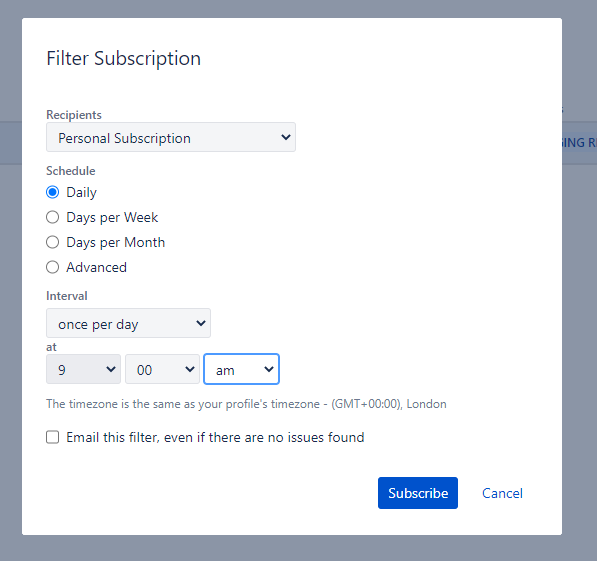 Drilling down to detail
KPI's are not enough. Sometimes we want to drill into the detail to find out what is going on. The following example starts with summary of outstanding approval requests on the dashboard, and drills down into the underlying issue.
We can see a list of filters on our Dashboard (we are showing one widget for clarity):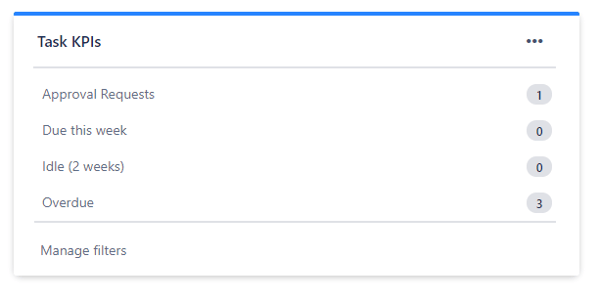 There is an outstanding Approval Request. If we click on this, we see a list in a filter:

If we click on the issue in this filter, we go into the issue itself: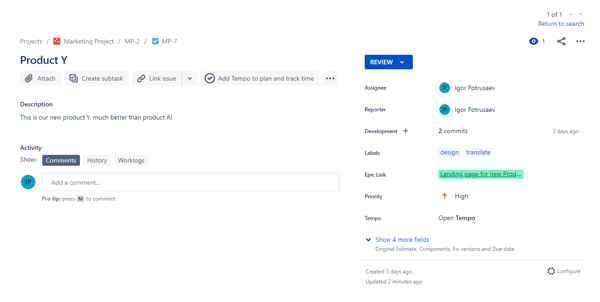 Kanbans
The Kanban board lets us:
See work in progress

Quickfilters on the Kanban board let us focus on important items, such as high priority or a particular campaign.

It is possible to include filters on a dashboard so they can be seen in a summarised way, then drilled into.
The first Kanban shows all data: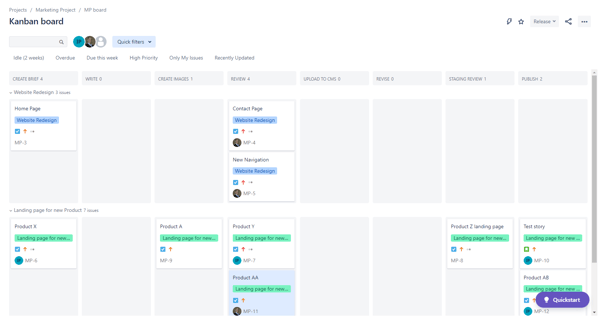 The same Kanban with a Quickfilter that lets us focusing on overdue tasks:

Summary
Jira is a very powerful task management system that can be configured to match the way that you work. If you would like to improve your task management reporting from Jira, contact us below.