We read this tweet, and it struck a chord with us...
Like it or not #DG #EIM are rarely on exec radar unless organiz'n experiencing pain So #DG programs should point to historic examples

— John Ladley (@jladley) November 19, 2015
It reminded us of a situation from a while back...
We can recall a situation from a customer embarking on a complex migration, who was convinced that their data was OK, so that no spend could be justified. We saw them a year later - the project had gone off the rails as the data migration had turned into a total nightmare. They conceded that their initial view was wrong. But now they couldn't justify any spend as they were past the worst of the problems, and it had been absorbed into the over-run development budget. So the situation was going to remain the same - live with data problems, fixing them as and when.
We've noted that the people who are interested in solutions, are typically people with history - they know just how much data problems can cost in the longer term.
There are many different ways of tackling Data Governance, and no one size fits all. DataQA for JIRA can help you by checking if rules are being met, and raising the problems direct in your issue management system.
To take a further look, grab it from the Atlassian marketplace for a free 30 day evaluation.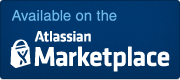 We are currently offering an introductory 35% discount until 30th November. Please use this coupon to redeem the offer: https://promo.atlassian.com/RLXFEI

Hurry, this offer ends soon.