We were recently discussing ways to explain what DataQA for JIRA is and how it helps manage data defects.

Clearly and concisely explaining what a product does and what value it brings is often one of the most challenging parts of developing and selling software. In many ways this is far more difficult than writing the actual code itself.

One of the well trodden ways to explain anything is by using an analogy. Here is the one that we came up with:

DataQA for JIRA is like a bloodhound dog.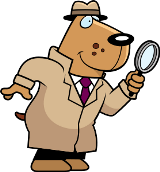 If you show a bloodhound the scent of someone that you are looking for, it will seek out that person and lead you to them.

If you show DataQA for JIRA what data you do not want in your systems by writing a SQL rule, it will seek that data out and fetch the results into Atlassian's JIRA issue management product and make these data defects visible alongside all your other IT issues.

For a more in depth overview of the add-on, please see our introductory video.

What do you think of our analogy?


Let us lead you to your data problems and fetch them into JIRA. Try DataQA for JIRA entirely free for 30 days by installing it from the Atlassian Marketplace.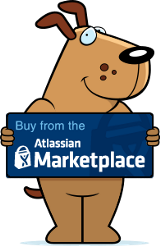 We are also running an introductory discount of 35% until the 30th November. Redeem this coupon in the Atlassian marketplace now: https://promo.atlassian.com/RLXFEI