We are happy to announce the official launch of our new product, DataQA for JIRA.
This add-on to the hugely successful Atlassian JIRA® issue tracking and project management product, allows you to manage data defects alongside all other IT issues, helping you manage detail but still see the big picture.

Finding and tracking data defects becomes automatic, ensuring that data meets your requirements, and gives you visibility and control.

With DataQA for JIRA, you just set up SQL based data rules from within JIRA. Then, when a problem occurs, you get sent an alert, and you can even drill down to the problem records.

It is ideal for checking line of business systems, data feeds, warehouses, and supporting data migrations, and has the JIRA look and feel which yours users are already familiar with.

Get control over data defects, all from within JIRA.

Start your 30 day free trial now by visiting the Atlassian Marketplace.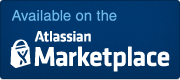 We are going to be announcing a very special introductory offer early next week and posting several more videos that drill down into DataQA for JIRA.