Atlassian held its annual Summit, Atlas Camp and Partner conferences in Barcelona last week and for the first time held a Trello Day. These highlights of the Atlassian ecosystem year cover Jira, Confluence and other products from the user, developer, and partner perspectives.
What were some of the highlights for customers?
As Atlassian Solutions Partners, we were very happy to continue our sponsorship of Summit for the third year running and enjoyed meeting with so many customers and partners on our expo stand.
Also, for us to continue to provide the best service to our customers, we must invest the time, money and effort to keep up to date with Atlassian's latest developments and attending these conferences is a key part of that. After all, our knowledge and experience of the best practices deploying and implementing Atlassian's products is the main benefit that we deliver to our customer's projects.
In this blogpost we are going to take a look at some of the key announcements from the week and how they will impact Atlassian's customers.
Putting the Ops into DevOps
Atlassian's products are stalwarts of the software development process but the first keynote of Summit included the news that they are further enhancing their offering to the operations part of DevOps by acquiring OpsGenie and launching a new product called Jira Ops.
OpsGenie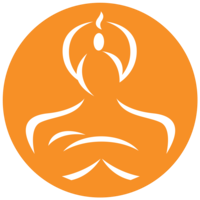 OpsGenie is a leading incident management platform with 3000+ customers. The product has over 200 integrations with leading apps and webservices, and a highly flexible rules engine to centralize alerts and notify the right people reliably. Additionally, it provides the ability for team members to collaborate to resolve incidents and advance reporting analytics gives insight into opportunities for improvement.
Jira Ops

Jira Ops is a brand-new Cloud product released by Atlassian to address the problem of relying on a patchwork of point solutions to manage an ongoing incident.
It brings together tools such as OpsGenie, Slack, Atlassian Statuspage and Jira Service Desk, Confluence and Jira Software into a unified incident command centre. Team members have a single place to find and manage the status of the incident, from first response, to communicating with customers, to learning from root cause analysis. They describe the motivation behind Jira Ops as follows: respond, resolve and learn from every incident.
The product guides the team through a fully customisable incident workflow (using the same workflow engine as Jira) and automation can be used to trigger actions during the process, for example to create a Slack room to discuss each incident.
As part of the release of Jira Ops, Atlassian have made available their own internal incident response handbook. This is a great resource that describes the techniques for managing and learning from incidents that Atlassian has built up over the last ten years providing cloud-based services.
Jira Ops has been released in early access and is free until early 2019. Well worth exploring now.
These are very exciting developments coming to IT Operations but clearly customers want to know what changes are coming to the existing product set. Let's cover the changes coming to Cloud, Server and Data Center:
What's the forecast for Cloud?
Atlassian has reconfirmed their commitment to their Cloud roadmap with announcements that address scale, product performance, and security and privacy.
Increasing user limit from 2000 to 5000 - Large enterprises will welcome this increase, starting with Jira and Confluence.
Performance – Atlassian have focussed on improving performance of the applications and remain committed to make this even better over the next year. To deliver this, the Cloud platform has been rearchitected to take advantage of the benefits associated with microservices and Atlassian are adding more data centres around the globe to support faster and smoother performance.
Atlassian Access – Launched last year as an Early Access Program and formerly known as Identity Manager, Access has just moved to general availability. This single command centre to manage users and control access to your Atlassian Cloud products and soon to include Trello too. Access delivers enhanced security with SAML SSO, password policies and built-in connectors for Okta and Microsoft Active Directory, allowing you to easily integrate your user directory into the Cloud applications.
GDPR and security – Atlassian have put in place the foundational work to address the challenges of GDPR and achieved ISO certifications for Jira and Confluence, and SOC 2 type II for Jira, Confluence and Bitbucket. These industry standard benchmarks demonstrate Atlassian's commitment to security.
Turning to changes to specific Cloud products:
Jira Software Cloud
Project configuration has been completely rethought from the ground up to enable teams to run their own projects without risk of impacting others. This enables project admins to be agile to the needs of their own teams.
A new issue UI, inspired by Japanese bento boxes, has been designed by grouping key actions and information in a more logical and consistent way. This consistent but flexible layout will allow users to more easily view and edit issues across the product.
Bitbucket Cloud
The pull request navigation UI has been completely rethought making PRs easier and faster to review. The statistic quoted by Atlassian is the time required to approve request using the new UI is reduced by 21%.
Jira Service Desk Cloud
The help center has been redesigned to make it easier for customers to browse through relevant knowledge base articles and find the answers they are looking for. If they wish to continue to submit a request, a more guided request experience allows users to find the request type they need via a series of simple dropdown menus.
Changes are not just targeted at users, agents can now manage knowledge base articles directly from Jira Service Desk without having to switch to Confluence and Jira Service Desk for Mobile allows agents to manage work on-the-go too.
Integrations
Bitbucket Pipelines and Jira Software – This integration gives users visibility into the list of Jira issues for a particular deployment, who is working on each issue and the current status. This gives teams the information needed to review changes from within the Deployment Dashboard in Bitbucket and allows deployments to be handled with confidence. Coming soon is visibility of Bitbucket build and deployment information from within Jira Software. This reverse view, will give users on the development side an up-to-date view of the changes deployed to customers.
Confluence and Slack – As announced earlier in the year, Atlassian are discontinuing Hipchat and Stride and forming a strategic partnership with Slack. The first fruits of this partnership are already here with Slack apps for Jira, Bitbucket and Trello. Announced last week was a Confluence cloud app for Slack, allowing users to stay up to date on changes in Confluence from Slack.
Server and Data Center
But what about changes for customers with on-prem deployments?
There is no need for these customers to feel left out. Atlassian's separate roadmaps allows them to focus on the needs of each platform and they have committed to and have delivered over the last year some of the most popular feature requests from the public issue tracker.
For example, Atlassian delivered native mobile apps for Confluence. This has been a hugely popular feature request and allows customers to edit, view and collaborate on pages away from their desks. Jira Server mobile apps are currently in development.
Data Center - Performance and stability
Atlassian is committed to ensuring reliability and performance as customers scale with Data Center deployments. They recognise the vital part that these products play in their customer's organizations and are focussing on architecture performance and ease of management to address these needs.
Project archiving is a new feature for Data Center that allows admins to archive old projects and issues from Jira without losing data. In test environments they have seen up to a 25% performance improvement for certain operations after archiving old projects.
Work has also been done to accelerate Confluence Data Center response times for end-users. Changes to the cache service has resulted in a 30% decreased in the time required for server-side operations.
Data Center approved apps
Another announcement concerned a new app development and testing programme for Marketplace apps. This comprehensive set of requirements, backed by a rigorous technical review and testing process, ensures that apps are suitable for a Data Center deployment and are fit for purpose.
Some of the most popular Marketplace apps are already approved.
Product updates
Some very interesting individual product updates were announced during the week. There are far too many to cover here, but here are some noteworthy examples:
Jira 8.0 – Improved email notifications (big cheer from us for this).
Jira Service Desk - Enhanced knowledge base functionality, allowing linking Confluence spaces, and enhancements to Portal customization to allow these faces of the organization to be branded more completely.
Confluence – Improved search experience allows users to find what they are looking for quicker.
Bamboo – Code insights integrations streamline code review process with detailed information about the state of builds, security scans and so on. Give developers the information they need to merge and deploy with confidence.
Atlassian's head of product management for Server and Data Center products, Keshav Puttaswamy, is running a webinar on Wednesday 19th covering these developments in more detail.
Wrapping up
The announcements from Barcelona are an exciting commitment from Atlassian. There are significant updates coming or already delivered for Cloud, Server and Data Center customers. These changes will improve work for admins, users and managers from development, operations and non-IT functions, and from the smallest organisation to the largest.
It is going to be a very interesting year but we can hardly wait until the next Atlassian Summit, which is to be held in Las Vegas on April 10-12, 2019.
Don't put your money on black or red. Put it on Atlassian blue.
P.S.
Atlassian publish videos of the sessions at Summit and Atlas Camp on their YouTube Channel. These are a great resource for catching up with the content if you were unable to get to Barcelona this year and even if you did, there were so many tracks that it would be impossible to see everything.
We have created a playlist for each of the conference tracks at Summit.
Atlassian Admin
Scaling Atlassian
Custom-fit Atlassian
DevOps and Tools
Plan, Track, Adjust
Service and Support
Collaboration and Tools
Team, Culture, Workspaces