We've just come back from the biggest AtlasCamp yet - Atlassian's premier developer conference, this year held in the beautiful city of Barcelona.
Some companies events major on Kool-Aid, but lack content. However AtlasCamp reflects the culture of Atlassian - it is open, infused with a real passion for products and people, and how real-world customer problems can be solved.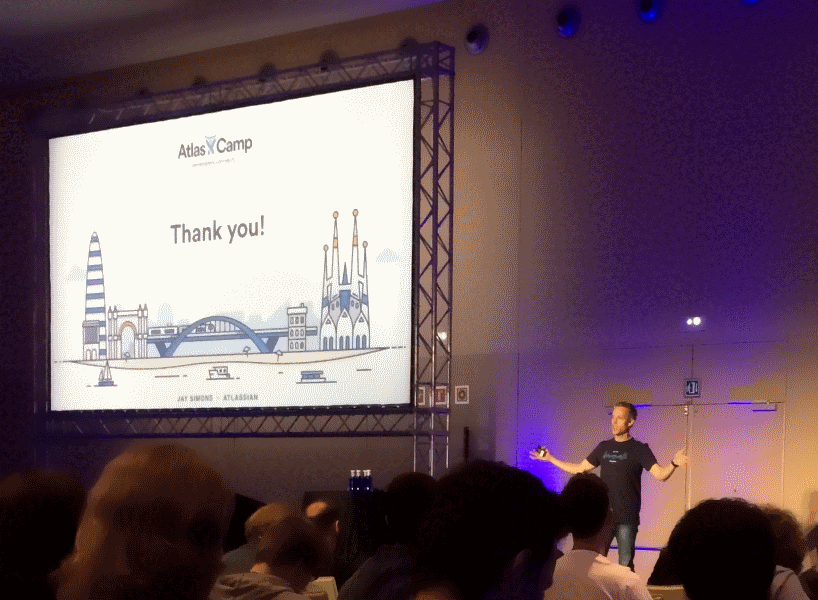 Jay Simmons, President of Atlassian, wrapping up AtlasCamp 2016
Atlassian is often best known for JIRA - great for managing projects and tasks. However, the phrase "the whole is greater than the sum of its parts" could have written with Atlassian product stack in mind and the presentations we saw just underlined this.
From knowledge sharing, to work management, collaboration, and alerting, all of these capabilities can be brought together to solve a multitude of different problems, providing visibility and control to customers, from the smallest team to the largest enterprise. Customers can choose their own on-premise installation ranging from a single server, to the high availability DataCenter offering, or get cloud instances up and running in seconds.
Atlassian have also extended APIs and integration points, to allow even more powerful solutions to be built. We are very excited about the possibilities these bring, and the addons that we can now work on.
Atlassian have 5 core values, and these were on display.
Open company, no bullshit: this ranged from approachable executives in the canteen, to helpful engineers, willing to share examples and help solve problems. This openness extends to the content of the conference itself, with a YouTube playlist of the presentations available in less than 24 hours.
Build with heart and balance: from new API features, to the technical infrastructure behind the Cloud, we love the way Atlassian iterate quickly, but always against a long term vision
Don't #@!% the customer: although this was a non-customer event, customer experience was always at the core
Play, as a team: non-stop stop presentations during the day, great receptions in the evening. Work hard, play hard!
Be the change you seek: partners were encouraged to give open feedback, and one of my questions was answered by the company president. A refreshing change from other large companies!
We look forward to the Summit, and more importantly, working with our customers to help solve problems with these great products!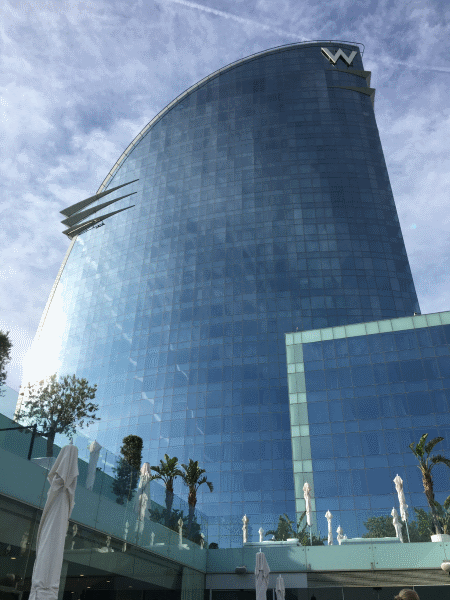 The W Hotel, Barcelona. The AtlasCamp 2016 venue.