Atlassian Products
Collaborate. Manage. Create.
Whether you are a small company, or a global corporation, Atlassian products enable your teams to deliver their best.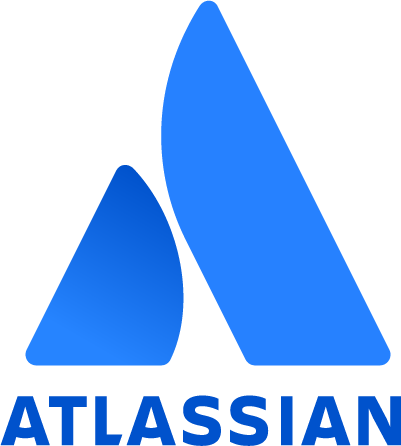 Atlassian offer a fantastic range of products to aid your teams. In order to help you get a better idea of what products you might want to invest in, we have curated some product lists based on their most common use cases.
Service Management
If you have customers, assets and tasks, you probably need Jira Service Management.
Example use cases:

IT Service Desks with great reporting
Facilities Management suite with planned preventative maintenance and a helpdesk for your company staff

Agents are licensed - customers are free!
To see how other customers have benefited, please read our Case Studies

For a painless fixed price ITSM transformation solution, see our Jira Service Management page
DevOps
Enable your software development and IT teams to collaborate, build, test and release at their best.












Agile Software Development
Implementing Agile? Look no further - Jira Software, Confluence and Bitbucket provide a fantastic collaboration experience, which supports companies from the smallest to the largest.
Benefits of buying with BDQ
Crown Commercial Service Supplier
We are a UK Atlassian Solution Partner with certified technical staff, and we can supply software and services to the UK public sector via G-Cloud 13. We have large public sector customers and can supply with standard VAT invoicing on NET30 terms, in GBP or USD as required. Please get in contact for more information.
Are you on a self-hosted product?
Do you want to make the move to Cloud?
Would you rather have a professional perform the migration for you?
We can help! Take a look at our Cloud Migration Services page for more info.
Atlassian Enterprise
Atlassian Enterprise offers the business critical products, premier support, and strategic services you need to get the most out of your Atlassian applications.
Data Center
Host our applications in your data center. Designed for high availability and performance at scale.


Your software, your rules
Meet your organization's unique needs with flexible infrastructure choices and controls.
Control in the modern age
Modernize your IT infrastructure without compromising control or security.
Manage complexity at scale
Use built-in enterprise-grade features to meet your team's most complex demands.
Cloud
Designed with features that meet the needs of enterprises - backed by a 99.95% uptime SLA.


Future-proof your business
Access to continuous innovation across new features, integrations, and extensibility that ensures everyone - admins and end-users alike - gets the latest capabilities to ship with speed and quality.
Increase team productivity
Say goodbye to downtime maintenance and infrastructure headaches with enterprise-grade security, compliance, and governance out of the box. Freeing your admins to focus on strategic business priorities.
Deliver value - faster
Pivot and accelerate business decisions to improve your speed to market. Instantly onboard teams, departments, or geos onto cloud without wasting time. Move work forward from anywhere, on any device.
Enterprise Services
Each deployment of Atlassian products is unique, so we offer a breadth of services to design, implement, and optimize solutions for scale.
Enterprise Partners
Consulting, best practices, and technical configurations to ensure success in Agile, DevOps, And ITSM solutions of all sizes.
Atlassian Support Services
Different levels of access to dedicated teams of Senior Support Engineers, profiding felxible coverage for your mission-critical Atlassian applications


Technical Account Managers (TAMs)
Experienced solutions advisors from Atlassian who partner with customers to shape successful outcomes.
All of this - plus a free 30 minute consultation
Make sure sure you're on the right track and know which products are right for you. Get in touch and, after listening to your needs, we'll advise you on the best product (or combination of products) to help you, your team and your business forge ahead and be the best it can be. Continuous integration, deployment, and release management.


Collaborate on code with inline comments and pull requests. Manage and share your Git repositories to build and ship software, as a team.


Spend less time hunting things down and more time getting things done. Organize your work, create documents, and discuss everything in one place.


Find bugs and improve code quality through peer code review.


Search, monitor, and track across SVN, Git, and Perforce repositories.


A Jira-native CMDB and asset management solution that helps teams gain complete visibility into infrastructure dependencies to easily manage assets, quickly troubleshoot incidents, and minimize the downstream impact of changes.


Connect business and technology teams to align strategy with outcomes at enterprise scale.


Collaborate at high-velocity, respond to business changes and deliver great customer and employee service experiences fast.


Plan, track, and release world-class software with the #1 software development tool used by agile teams.


Friendly and intuitive collaboration for business teams and their projects, built for cross-team coordination and breaking down silos.


Notify the right people at the right time with powerful incident alerting and on-call schedules.


Harness the full power of Git and Mercurial in a beautifully simple application.


Incidents happen. Keep your users informed and ditch the flood of support emails during downtime.


Collaborate and get more done. Trello boards enable your team to organize projects in a fun, flexible, and visual way.

We're not just value-added resellers - we also offer great Atlassian Approved training courses.
Including a range of topics, levels and attendance options, we're sure to have a course that can help you get the most out of your Atlassian products.
BDQ Training | Invest in your greatest asset - your people.