Download for free today
Server To Data Center: The Tipping Point
In this free whitepaper, you'll discover:
The things you need to consider before migrating to Data Center
The benefits Data Center provides and how this will boost performance
The best Data Center setup to meet your needs
The way to use monitoring and scaling to get the most out of your investment in Data Center
The success stories from businesses who have migrated to Data Center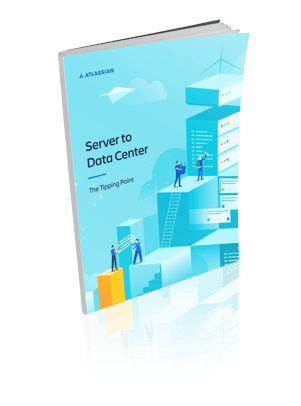 For many businesses there comes a time when they need more than what a single server can provide in terms of flexibility and performance. We call this the "tipping point" for moving to an active-active solution that provides high availability and supports performance at scale.
To download, just fill in the form below.