In this guest post, Sanjay Zalavadia, VP Client Services at Zephyr, identifies the top 3 causes of agile project failure and suggests ways to avoid them.
Agile approaches to application creation have been used for a while, but many organizations still are unable to fully support this initiative, leading many projects to fail. Even back in 2011, when agile was becoming a main priority for businesses, 75 percent of business and IT executives believed that their software projects would fail, according to a study by Geneca. As agile software development gains more traction, it will be critical to understand the top root causes of project failure and how to avoid them:
Unclear objectives
Each project has its own unique requirements, but if these goals aren't formally established, teams may be unsure what they should be aiming for. Geneca's study found that a large number of respondents are unclear of their business objectives and lack a standard definition of "done" for their projects. When developers and testers don't have set criteria or goals, they will do what they think is best, which likely won't match up with what the user was looking for. Simple Programmer contributor John Sonmez noted that creating and agreeing upon done criteria will help settle backlogs and help overall app quality.
"I have found that if you tell someone exactly what is expected of them and what criteria they will be judged by, you get much better results than just throwing them in the ring, slapping them on the back, and saying 'do a good job,'" Sonmez wrote.
Misguided metrics
Development teams rely a lot on the information they receive to make changes and ensure that the end result will meet user expectations. However, if you aren't measuring the right QA metrics in the first place, this initiative has a higher likelihood to fail. The Virtualization Practice contributor Mike Kavis noted that businesses often focus too much attention on defect counts and story points. Although these are important to factor in, teams should put just as much concentration on delivery and customer satisfaction, as these are more indicative of the health of the group's agile efforts.
Inadequate tools
Another issue that many agile teams face is that their tools just aren't agile enough. When a team moves to agile from legacy development approaches, their solutions must make similar transitions. In order to achieve this, teams should look toward test management as a way to keep on top of agile projects. With this offering, teams can easily delegate tasks, monitor testing progress, receive defect notifications and respond faster than ever to mitigate problems. These capabilities will be essential to supporting agile efforts and ensuring that projects exceed quality standards.
Agile project teams continue to fail due to a number of reasons, but unclear objectives, inadequate tools and misguided metrics can be easily fixed. By establishing detailed goals and metrics as well as investing in capable tools, development teams can better tackle agile challenges. Don't let yourself become part of the statistic that expects your project to fail. Take action now to prepare your team and provision them for success.
About Sanjay Zalavadia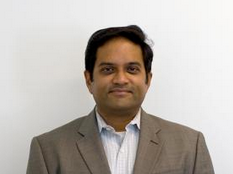 As the VP of Client Service for Zephyr, Sanjay brings over 15 years of leadership experience in IT and Technical Support Services. Throughout his career, Sanjay has successfully established and grown premier IT and Support Services teams across multiple geographies for both large and small companies. Most recently, he was Associate Vice President at Patni Computers (NYSE: PTI) responsible for the Telecoms IT Managed Services Practice where he established IT Operations teams supporting Virgin Mobile, ESPN Mobile, Disney Mobile and Carphone Warehouse.