Download for free
5 signs your team is ready for Confluence Data Center
In our free guide we explore the signs that might point towards a Confluence Data Center solution for your business, including how:
Confluence scales seamlessly in-line with your user growth
Management teams use Confluence to reduce the impact of issues such as maintenance and downtime
Confluence Data Center's active-active clustering model enables users to collaborate around the clock
Business continuity is protected by Confluence's disaster recovery strategy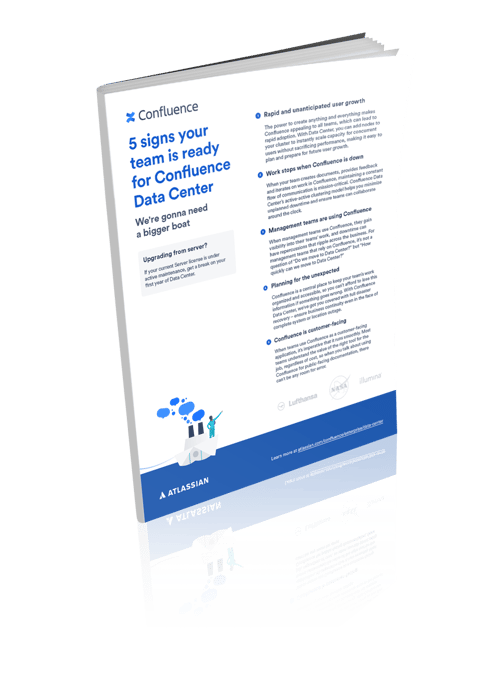 There are many factors to consider when choosing a Data Center that's right for your business. Certain business dynamics are tailor-made for Confluence Data Center.
To download, just fill in the form below.