Download for free today
4 Reasons It's Time To Try Data Center
In this free guide you'll learn how Data Center allows you to:
Innovate at scale
Grow fast with confidence
Find the right level of control
Get one step head of your competition...and stay there!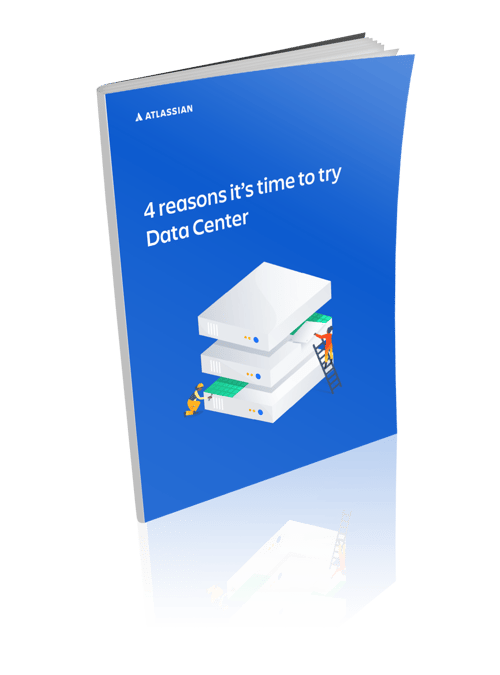 Businesses of today are often struggling to remain competitive in an increasingly competitive world. Many companies are under pressure to increase efficiency and reduce outgoings, all while raising profits.
We're here to help.
Atlassian Data Center can help your organization develop a strategy for scale and stay ahead of demands.
To download, just fill in the form below.